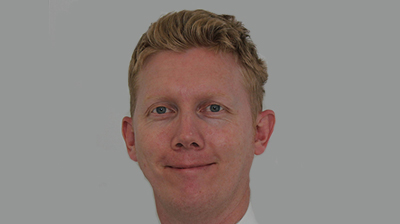 The number of companies using invoice and asset finance remained stable during 2017 at around 40,000 in the UK, but the level of lending rose, according to newly-released figures.
Data from UK Finance for last year shows that total invoice finance and asset-based lending was £23.4 billion, up 5% on the funds advanced during 2016.
This includes nearly 2,000 clients in the Republic of Ireland, taking the total client base for the research to 42,067.
Lending to small businesses has shown signs of growth amid increasing awareness of invoice and asset finance as potential funding options, with advances to companies with a turnover of up to £0.5m rising 19% to £833 million.
However, the 13,000 clients in this turnover category are a fraction of the 2 million UK companies that have turnover at this level, according to the Office for National Statistics, of which 1 million have turnover of more than £100,000.
Matthew Davies, director of invoice finance and asset-based lending at UK Finance, said: "These figures show a continuing increase in the use of invoice finance and asset-based lending, particularly amongst smaller firms.
"This reflects a growing appetite for finance amongst those small businesses that are already using external funding.
"These forms of finance can provide extra flexibility and improved liquidity for firms, unlocking working capital to help them grow and invest as well as allowing them to support their own suppliers."
The figures produced by UK Finance are based on aggregate data on finance supplied by members of UK Finance who provide invoice finance and asset-based lending.
UK Finance is a new trade association which formed last year to represent the finance and banking industry operating in the UK.
It represents around 300 firms in the UK and brings together most of the activities previously carried out by the Asset Based Finance Association, the British Bankers' Association, the Council of Mortgage Lenders, Financial Fraud Action UK, Payments UK and the UK Cards Association.
Invoice finance and asset based lending 2017
| Client annual turnover bands (£m) | Number of clients at end Q4 2017 | Advanced at end Q4 2017 (£m) |
| --- | --- | --- |
| 0.0 – 0.5 | 12,952 | 833 |
| 0.5 – 1.0 | 6,035 | 539 |
| 1.0 – 5.0 | 13,873 | 2,980 |
| 5.0 – 10.0 | 4,054 | 2,219 |
| 10.0 – 25.0 | 3,178 | 3,636 |
| 25.0 – 50.0 | 1,010 | 2,570 |
| 50.0 – 100.0 | 543 | 3,013 |
| Over 100.0 | 422 | 7,574 |
| Total | 42,067 | 23,364 |
Source: UK Finance; figures for UK and ROI