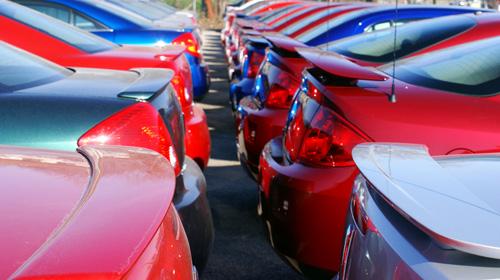 New business in the point of sale (POS) consumer car finance market fell 5% by value and 10% by volume in March compared with the same month in 2017, new figures have revealed.
Despite this, for Q1 2018, the value of new business grew 3%, although volumes fell by 1% compared with the same quarter in 2017.
A fall in consumer new car finance of 9% by value and 15% by volume was offset by the used car market, where new business was up 4% in March, compared to last year, although volumes fell 1%.
The percentage of private new car sales financed by FLA members through the POS was 89.4% in the 12 months to March, up from 88.5% in the same period to February.
Geraldine Kilkelly, head of research and chief economist at the FLA, said: "Trends in the new car finance market in the first quarter of 2018 are likely to have been affected by the impact on demand for private new cars in Q1 2017 of changes to vehicle excise duty introduced in April that year.
"However, in the first quarter of 2018, point of sale consumer car finance new business volumes overall were only 1% lower than in the same period in 2017."
Cars bought on finance by consumers through dealerships
New business
March 18

% change on

prev yr

3 mths to

March 18

% change on

prev yr

12 mths to

March 18

% change on

prev yr

New cars
Value of advances (£m)
3,354
-9
5,445
-4
18,581
-3
Number of cars
167,965
-15
279,934
-11
957,034
-11

Used cars

Value of advances (£m)
1,495
4
4,449
13
15,942
12
Number of cars
126,474
-1
381,377
7
1,383,563
6
Total cars
Value of advances (£m)
4,849
-5
9,894
3
34,522
4

Number of cars

294,439
-10
661,311
-1
2,340,597
-2
Cars bought on finance by businesses
New business
March 18

% change on

prev yr

3 mths to

March 18

% change on

prev yr

12 mths to

March 18

% change on

prev yr

New cars
Number of cars
47,194
-14
102,039
-13
458,534
-5
Used cars

Number of cars

8,870
74
18,329
7
61,440
5