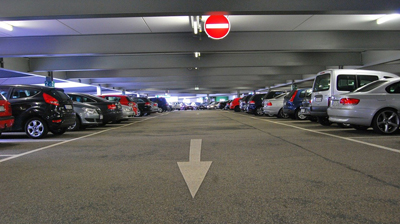 New business in the point of sale (POS) consumer new car finance market grew 15% by value and 10% by volume in May, compared with the same month in 2017.
The rise has pushed the average value of car finance to more than £20,000 for the first time, based on dividing the total amount financed by the number of cars funded.
The percentage of private new car sales financed by FLA members through the POS was 89.3% in the 12 months to May 2018, unchanged compared with the same period to April 2018.
The POS consumer used car finance market also reported new business growth in May 2018 of 12% by value and 9% by volume. This pushed the average amount financed to nearly £12,000.
Geraldine Kilkelly, head of research and chief economist, said: "Monthly falls in new business volumes reported by the consumer new car finance market in the first three months of 2018 have been followed by a recovery in April and May, in line with demand for new car purchases.
"The POS consumer car finance market reported new business volumes overall up by 4% in the first five months of 2018, consistent with expectations for the year as a whole."
UK POS finance 2010-2018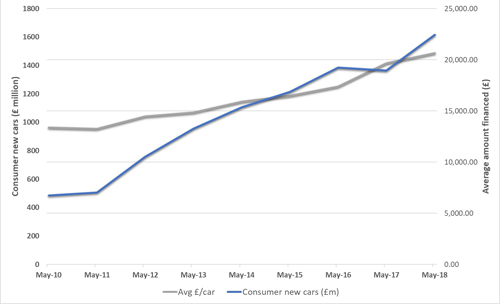 Cars bought on finance by consumers through dealerships
New business
May 2018

% change on

prev yr

3 mths to

May 18

% change on

prev yr

12 mths to

May 18

% change on

prev yr

New cars
Value of advances (£m)
1,615
+15
6,657
+5
19,337
+3

Number of cars

78,158
+10
329,303
-1
977,508
-6
Used cars
Value of advances (£m)
1,552
+12
4,578
+13
16,370
+13
Number of cars
131,389
+9
387,565
+8
1,408,064
+8
Total cars

Value of advances (£m)

3,166
+13
11,236
+8
35,707
+7
Number of cars
209,547
+9
716,868
+3
2,385,572
+1
Source: FLA