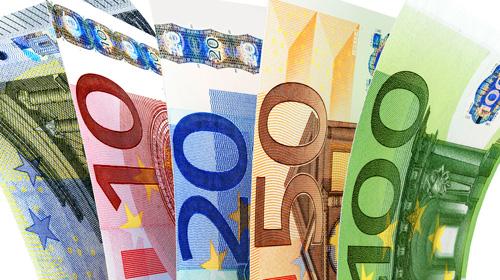 Leasing industry association Leaseurope has revealed its annual ranking of the largest European leasing companies and named Societe Generale Equipment Finance as the largest company.
The ranking provides a yearly update on new leasing volumes and portfolios of the largest leasing firms in Europe. Companies are ranked according to the value of their new contracts in 2017.
Societe General Equipment Finance, including ALD Automotive, reported nearly 600,000 new contracts and more than €19 billion of new business.
Companies in the listing, made up of 72 companies that participated in the exercise, are located in 20 different countries, with businesses in France and Germany accounting for 55% of new business in the rankings.
Parent and standalone companies, who took part in the listing on a voluntary basis, reported total new leasing volumes of about €156 billion, across 4.3 million contracts, with 34 companies reporting volumes of more than €1 billion. The average contract size (for all asset types considered together) was €36,200 in 2017.
The full version of the ranking is available to Leaseurope members and participating leasing firms only.
Leaseurope members come from 44 industry associations across Europe, which in turn represent more than 1,500 leasing companies. These companies account for around 94% of the entire European leasing market.
The scope of products covered by Leaseurope's members ranges from hire purchase and finance leases to operating leases of all asset types (automotive, equipment and real estate) and also includes the rental of cars, vans and trucks.
Leaseurope annual ranking survey 2017 results
Rank
Company name
Country

Total new business

within Europe (€000)

Number of new

contracts in Europe

1
Société Générale Equipment Finance (incl. ALD)
France
19,143,335
578,771
2
BNP Paribas Leasing Solutions (incl. Arval)
France
18,256,472
620,784
3
VW Leasing GmbH Germany
Germany
15,278,733
609,941

4

DLL International BV
Netherlands
10,400,581
168,606
5
Deutsche Leasing
Germany
8,437,000
76,140
6
UniCredit Leasing S.p.a.
Italy
6,732,861
122,234
7
Alphabet
Germany
5,973,771
226,708
8
Nordea Finance
Sweden
5,515,485
221,006

9

Crédit Agricole Leasing & Factoring
France
5,173,665
114,216
10
DNB Finans
Norway
4,358,419
172,069
11
CM CIC BAIL
France
4,160,679
112,949
12
ING Lease
Netherlands
3,212,475
37,880
13
LeasePlan Corporation N.V.
Netherlands
3,156,998
295,153
14
Siemens Financial Services GmbH (SFS)
Germany
2,555,382
n/a
15
LBBW Leasing
Germany
2,472,584
42,101
16
Porsche Bank Ag
Austria
2,342,211
137,248
17
ABN AMRO Lease
Netherlands
2,276,864
16,748
18
BANCO SANTANDER S.A
Spain
2,208,753
47,099
19
PKO LEASING
Poland
1,910,224
58,987
20
Sberbank Leasing LLC
Russian Federation
1,903,803
12,689
21
Raiffeisen-Leasing
Austria
1,743,139
43,544
22
VEB-leasing JSC
Russian Federation
1,581,681
16,371
23
JSC VTB Leasing
Russian Federation
1,517,624
29,109
24
BBVA
Spain
1,473,099
13,305
25
Aldermore Bank PLC
UK
1,305,501
17,790
26
Caterpillar Financial Services
Switzerland
1,290,720
11,544
27
Caixabank
Spain
1,289,564
14,046
28
Europejski Fundusz leasingowy S.A.
Poland
1,288,406
54,828
29
mLeasing Sp. z o.o.
Poland
1,171,211
29,793
30
Iccrea BancaImpresa
Italy
1,158,834
19,005
31
abcfinance GmbH
Germany
1,097,005
32,445
32
CHG-MERIDIAN
Germany
1,084,611
62,228
33
Hitachi Capital (UK) PLC
UK
1,068,065
33,023
34
Commerz Real Mobilienleasing GmbH
Germany
1,002,982
3,095
35
BZ WBK Leasing S.A
Poland
979,582
28,133
36
Europlan
Russian Federation
932,297
30,366
37
Barclays Asset Finance
UK
930,000
7,600
38
CSOB Leasing CR
Czech Republic
928,659
21,586
39
UBI LEASING SPA
Italy
765,542
4,923
40
Millennium Leasing
Poland
712,643
18,586
41
MMV Leasing GmbH
Germany
706,591
24,222
42
QNB Finansleasing
Turkey
667,900
2,202
43
Credit Suisse (Schweiz) AG
Switzerland
649,706
9,299
44
Garanti Finansal Kiralama A.S.
Turkey
612,214
13,626
45
IS LEASING
Turkey
534,789
2,309
46
TransFin-M PJSC
Russian Federation
534,395
137
47
3 Step IT
Finland
527,756
7,799
48
Baltic Leasing
Russian Federation
501,141
13,748
49
akf leasing GmbH
Germany
458,800
9,699
50
Caixa Leasing e factoring
Portugal
321,969
5,549
51
Business Lease Group
Netherlands
249,388
17,932
52
MKB-Euroleasing
Hungary
211,465
11,379
53
Element Leasing Ltd.
Russian Federation
209,517
8,321
54
Carcade
Russian Federation
192,412
6,159
55
Interleasing
Russian Federation
175,554
1,749
56
Budapest Lízing Zrt.
Hungary
173,274
2,470
57
Piraeus Leasing SA
Greece
99,330
940
58
Eurobank Ergasias Leasing S.A.
Greece
90,340
568
59
Interlease EAD
Bulgaria
74,494
3,693
60
Intesa Leasing doo Begrad
Serbia
70,403
1,938
61
LTD Expert-Leasing
Russian Federation
62,744
1,362
62
CPB LEASING S.A.
Greece
16,462
24
63
Eurolease Auto EAD
Bulgaria
13,283
743
64
Simple Solutions Leasing Company LLC
Russian Federation
12,348
111
Source: Leaseurope