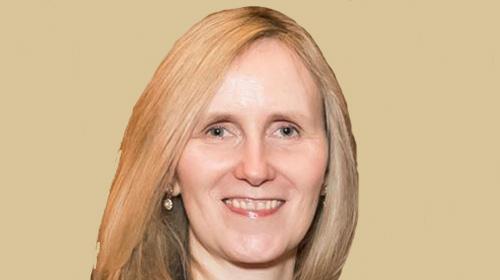 New figures released today by the Finance & Leasing Association (FLA) show that asset finance new business (primarily leasing and hire purchase) fell in June by 3% compared with the same month in 2017.
There were falls in plant and machinery, business equipment and car finance, while IT, commercial vehicle, aircraft, ships and rolling stock showed year-on-year growth.
Geraldine Kilkelly, head of research and chief economist at the FLA, said: "The asset finance market reported new business up in the first half of 2018 by 1% compared with the same period a year earlier. This was in line with modest growth in UK business investment over the same period."
FLA data also shows strong ongoing growth for broker-introduced finance, which was up 14% year-on-year in June, compared to a decline of 7% in direct finance.
Lease/hire purchase grew in June compared to 2017, while finance lease and operating lease volumes fell.
June 2018

% change on

prev yr

3 mths to

June 18

% change on

prev yr

12 mths to

June 18

% change on

prev yr

Total FLA asset finance (£m)

3.044
-3
8,709
+5
31,846
+1
Total excluding high value (£m)
2.869
-4
8.067
+3
30.023
+2
By asset:
Plant and machinery finance (£m)

622
-15
1,794
0
6,554
+2

Commercial vehicle finance (£m)

706
+2
2,039
+9
7,575
+1

IT equipment finance (£m)

326
+26
632
+15
2,401
+6

Business equipment finance (£m)

260
-8
670
-2
2,569
+2

Car finance (£m)

827
-10
2,586
0
9,353
+1

Aircraft, ships and rolling stock finance (£m)

39
+188
69
-76
230
-68
By channel:

Direct finance (£m)

1,428

-7
4,018
0
14,920
-1

Broker-introduced finance (£m)

519

+14
1,576
+13
5,903
+8

Sales finance (£m)

922

-6
2,473
+3
9,200
+3
By product:

Finance leasing (£m)

367

-4
1,006
+4
3,878
+4

Operating leasing (£m)

522

-19
1,475
-18
6,220
-9

Lease/Hire purchase (£m)

1,683

+6
4,957
+11
17,370
+5

Other finance (£m)

332

-21
827
-11
3,051
-15
Year-on-year UK asset finance performance by category