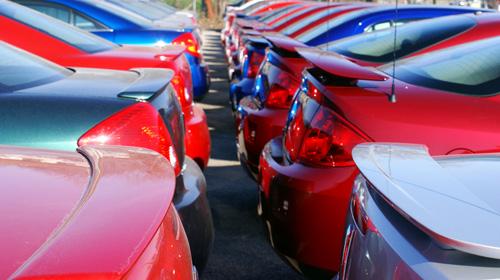 The value of advances for point-of-sale car finance grew 10% year-on-year in June compared to the same month in 2017, according to new figures released by the Finance & Leasing Association (FLA).
While sales of new cars to consumers grew by 1% in June, compared to the same month in 2017, the value of new business was up by 9%.
The percentage of private new car sales financed by FLA members through the POS was 89.5% in the 12 months to June.
In the POS consumer used car finance market, new business was up 4% by volume and 11% by value, compared to the same month in 2017.
Geraldine Kilkelly, head of research and chief economist at the FLA, said: "The point of sale consumer car finance market reported new business volumes up in the first half of 2018 by 4% compared with the same period in 2017.
"This was in line with expectations, with a modest fall in consumer new car finance volumes offset by single-digit new business growth in the consumer used car finance market."
The growth is the latest in a long-term rise in the size of the UK car finance market, with the used car sector showing particularly strong growth.
In June, the average amount financed for used cars reached a new high of £12,177, while the average level of finance for new cars remained over the £20,000 level that was reached for the first time last month.
Demand for new and used cars has grown around 200% since 2010 as the market recovered from the global recession, but the volume of car finance has risen around 300% as consumers increasingly favour finance options over outright purchase, with a growing focus on more expensive SUVs and premium vehicles.
Cars bought on finance by consumers through dealerships
New business
June 2018

% change on

prev yr

3 mths to

June 18

% change on

prev yr

12 mths to

June 18

% change on

prev yr

New cars
Value of advances (£m)
1,717
+9
4,962
+18
19,479
+4
Number of cars
83,470
+1
243,495
+12
978,713
-6

Used cars

Value of advances (£m)
1,460
+11
4,562
+16
16,528
+13
Number of cars
119,903
+4
383,302
+10
1,412,991
+7
Total cars
Value of advances (£m)
3,176
+10
9,524
+17
36,007
+8

Number of cars

203,373
+3
626,797
+11
2,391,704
+2
Growth in UK POS consumer car finance June 2010-2018