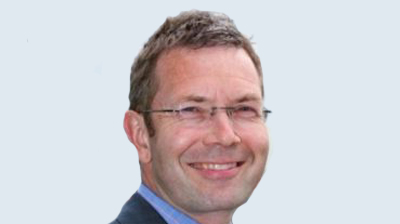 Lending against assets other than invoices amounted to £4.3bn during the second quarter of 2018, a rise of 5.6% compared to the same period last year, according to new figures from UK Finance.
Demand has been driven in particular by funding advanced against stock, which was up 18% year-on-year.
Invoice finance, where advances are made against debt, fell to £17 billion, compared to £17.7 billion for Q2 in 2017.
Overall, total advances to all client businesses supported by invoice finance and asset-based lending stood at £21.4 billion at the end of Q2 2018, a year-on-year fall of 1.9%
However, the total number of finance clients rose 1.1% to 40,333, while the number of clients with a turnover of more than £10 million increased to over 5,000, up 7% on 2017.
Stephen Pegge, managing director, commercial, at UK Finance, said: "It is encouraging to see steady growth in client numbers for the second consecutive quarter, with over 40,000 businesses receiving funds through invoice finance and asset-based lending.
"This is being driven partly by an increase in the number of larger businesses opting for this form of finance. We are also seeing the number of smaller clients and the funding provided to them remain steady, and the industry has the capacity and expertise to provide even more financing to these businesses in future."
UK Finance is the trade association for the finance and banking industry operating in the UK, representing around 250 companies.
It brings together most of the activities previously carried out by the Asset Based Finance Association, the British Bankers' Association, the Council of Mortgage Lenders, Financial Fraud Action UK, Payments UK and the UK Cards Association.
Asset-based Lending and Invoice Finance
Q2 2017
Q3 2017
Q4 2017
Q1 2018
Q2 2018

Total advances

£m
21,830
22,039
22,135
21,633
21,408
Invoice finance - advances against debt
£m
17,711
17,834
18,031
17,344
17,052

Invoice finance plus – advances

against debt plus other assets

£m
25
28
29
29
31

Total asset-based lending

£m
4,075
4,158
4,059
4,246
4,303
Against debt
£m
2,754
2,860
2,693
2,822
2,850
Against stock
£m
730
733
759
893
867
Against plant and machinery
£m
400
391
450
378
426
Against property
£m
103
96
85
86
94

Against other assets

£m
88
78
72
67
66
Source: UK Finance