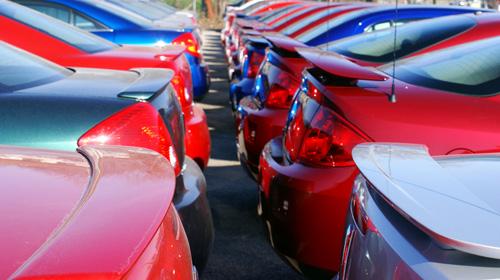 New business volumes in the point of sale (POS) consumer new car finance market grew by 9% in August, compared with the same month in 2017, according to data from the Finance and Leasing Association.
The value of new business was up by 14% over the same period.
The rise comes ahead of a potential dip in September, as vehicle sales were brought forward to avoid the introduction of tough new WLTP emission regulations by the EU.
These were introduced in the wake of an ongoing scandal where millions of cars that passed official tests were found to be breaching emissions limits in real-world use.
Last month's car sales were down heavily as some manufacturers struggled to update their power units to meet the new standards in time, leading to a lack of availability.
During August, the percentage of private new car sales financed by FLA members through the POS fell slightly to 89.6% in the 12 months to August.
The POS consumer used car finance market reported new business in August up 9% by volume and 15% by value, compared to the same month last year.
Geraldine Kilkelly, head of research and chief economist at the FLA, said: "A boost to private new car sales in August ahead of changes to emission standards in September contributed to the increase in new business volumes reported by the POS consumer new car finance market. In the first eight months of 2018, new business volumes in this market were at a similar level to the same period in 2017.
"The average advance reported by the POS consumer car finance market in August was 5% higher than in the same month in 2017, in line with growth in new and used car prices over the same period."
Cars bought on finance by consumers through dealerships
New business
Aug 18

% change on

prev yr

3 mths to

Aug 18

% change on

prev yr

12 mths to

Aug 18

% change on

prev yr

New cars
Value of advances (£m)
974
+14
4,069
+10
19,729
+4
Number of cars
50,936
+9
203,256
+4
986,703
-4

Used cars

Value of advances (£m)
1,542
+15
4,538
+13
17,043
+14
Number of cars
127,287
+9
374,261
+7
1,440
+8
Total cars
Value of advances (£m)
2,517
+14
8,607
+12
36,772
+8

Number of cars

178,223
+9
577,517
+6
2,427,168
+3