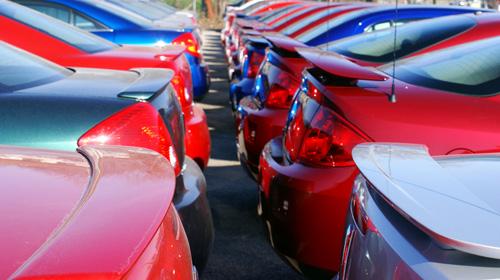 New business volumes in the point of sale (POS) consumer new car finance market fell by 16% in September, compared with the same month in 2017, latest figures from the Finance & Leasing Association have revealed.
The volume of new business was 14% lower over the same period.
By contrast, the value of used car finance rose by 9% year-on-year in September, while volumes were up 3%.
During Q3 2018 overall, new car finance business fell 4% by value and 6% by volume, while used cars saw growth of 12% and 6% respectively.
The percentage of private new car sales financed by FLA members through the POS reached 90.9% in the 12 months to September 2018.
Geraldine Kilkelly, head of research and chief economist at the FLA, said: "Recent trends in the POS consumer new car finance market have reflected those for private new car sales which have been affected by changes to emission standards introduced in September."
Asset Finance International reported last month that the markets were expecting disruption to sales following the launch of new vehicle emissions standards in Europe. The Worldwide Harmonised Light Vehicle Test Procedure (WLTP) is intended to reflect more accurately the real-world emissions of new cars.
It was introduced after the so-called 'Dieselgate' scandal, when authorities discovered vehicle manufacturers were hiding the real-world emissions of their cars during official vehicle tests.
Ahead of the introduction of the regulation, there was a spike in sales as manufacturers rushed to register non-WLTP compliant cars before the deadline, prompting speculation that sales would dip in the following months.
Cars bought on finance by consumers through dealerships
New business
Sep 18

% change on

prev yr

3 mths to

Sep 18

% change on

prev yr

12 mths to

Sep 18

% change on

prev yr

New cars
Value of advances (£m)
2,526
-14
4,877
-4
19,314
+2
Number of cars
123,173
-16
242,927
-6
963,771
-5

Used cars

Value of advances (£m)
1,460
+9
4,527
+12
17,184
+14
Number of cars
117,543
+3
371,010
+6
1,444,464
+8
Total cars
Value of advances (£m)
3,985
-7
9,404
+4
36,498
+7

Number of cars

240,716
-7
613,937
+1
2,408,235
+2