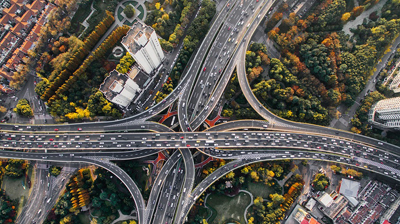 Car registrations in the EU remained more or less stable during 2018 compared to the year before, as collapsing demand in some of the biggest economies was offset by growth elsewhere.
Within the EU5 - France, Germany, Italy, Spain and the UK - overall sales were down nearly 100,000 units amid big declines in the UK and Italy.
The German market was more or less static, while Spain achieved the strongest market growth of 7%, or 87,000 units.
Across Europe, full-year growth was 0.1% to reach almost 15.2 million car registrations, with the strongest increase coming from Central Europe, according to data from the European Automobile Manufacturers Association (ACEA).
Poland was the third largest growth market in Europe after Spain and France, with sales up nearly 10% or 46,000 units.
Demand in Romania leapt 23%, adding more than 24,000 sales to take the market to 130,919 for the year. Sales in Hungary leapt 17.5% to 137,000.
Elsewhere in Europe, Greece showed evidence of a recovering economy, with sales up 17% to more than 103,000.
In terms of manufacturers' performance, VW Group secured the largest proportion of the European market, taking 23.8% market share, with 3.6 million vehicles sold, a rise of 1%.
Its Volkswagen brand saw sales rise 3.2% to 1.7 million, despite the ongoing negative publicity from the global diesel emissions scandal.
Skoda took second place within the VW Group, with 702,000 sales, up 4%, while Audi sales fell 12% to 701,000.
PSA Group secured 16.2% market share, with a 32.8% rise in sales to 2.5 million, mainly due to the addition of the Opel/Vauxhall brand, although both Peugeot and Citroen achieved growth of 5%.
Car sales by country 2018
| Country | 2018 | % change 17/18 | Units '17/18 |
| --- | --- | --- | --- |
| Germany | 3,435,778 | -0.2 | -5,484 |
| United Kingdom | 2,367,147 | -6.8 | 173,470 |
| France | 2,173,481 | 3.0 | 62,733 |
| Italy | 1,910,025 | -3.1 | -61,320 |
| Spain | 1,321,438 | 7.0 | 86,506 |
| Belgium | 549,632 | 0.6 | 3,074 |
| Poland | 531,889 | 9.4 | 45,537 |
| Netherlands | 443,812 | 7.1 | 29,506 |
| Sweden | 353,729 | -6.8 | -25,664 |
| Austria | 341,068 | -3.5 | -12,252 |
| Czech Republic | 261,437 | -3.7 | -10,158 |
| Portugal | 228,290 | 2.8 | 6,161 |
| Denmark | 218,565 | -1.5 | -3,273 |
| Hungary | 136,594 | 17.5 | 20,329 |
| Romania | 130,919 | 23.1 | 24,532 |
| Ireland | 125,557 | -4.4 | -5,775 |
| Finland | 120,499 | 1.6 | 1,912 |
| Greece | 103,431 | 17.4 | 15,348 |
| Slovakia | 98,080 | 2.1 | 1,995 |
| Slovenia | 72,835 | 2.7 | 1,943 |
| Croatia | 59,856 | 18.7 | 9,444 |
| Luxembourg | 52,811 | 0.1 | 36 |
| Bulgaria | 34,332 | 9.9 | 3,088 |
| Lithuania2 | 32,447 | 25.4 | 6,580 |
| Estonia | 25,387 | 3.6 | 893 |
| Latvia | 16,879 | 1.1 | 187 |
| Cyprus | 12,956 | -0.9 | -124 |
| European Union | 15,158,874 | 0.1 | 22,284 |