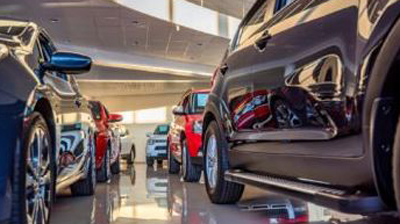 The combined fleet of British Vehicle Rental and Leasing Association members has risen to more than five million vehicles for the first time.
During 2018, the number of vehicles operated by its members rose by 4% compared to 2017, with growth in all categories, including rental, leasing, brokers and associates.
The BVRLA now has 984 member organisations, a year-on-year increase of 6%. Members are responsible for one in eight cars on UK roads, one in five vans and one in five trucks.
Cars remain the dominant vehicle type on the BVRLA member fleet, reaching more than 4 million vehicles for the first time.
The number of vans grew 4% last year to more than 840,000, while the truck fleet increased 10% to nearly 125,000.
Personal contracts saw the highest level of growth at 14% and they account for nearly 1.9 million cars. The number of personal contracts taken out on LCVs also grew 5% year-on-year to 51,585.
The total corporate fleet fell by 1%, accounting for 1.9 million cars, 620,000 vans and nearly 100,000 trucks and lorries.
Demand for company cars has been dampened by uncertainty over the future of diesel and recent changes to vehicle emissions tests following 'Dieselgate', which threaten to push up tax bills for company car drivers. In response, a growing number are opting out and choosing personal contract hire instead.
The rise of personal leasing is leading to a change in focus in the contract hire industry away from its traditional corporate base.
For suppliers, the shift is bringing a wide range of challenges as the market moves from a B2B to a B2C environment, including the need for new skillsets among leasing company employees to manage a different type of customer journey.
Miguel Cabaça, managing director of Arval UK, told delegates at last year's International Asset Finance Network conference: "Private customers require very different skill sets in terms of communication skills, in terms of the way you approach them, the way you communicate with them.
"It's not exactly the same thing communicating to a driver who is part of a corporate customer car driving scheme versus a private customer that has chosen a car and is paying for it. You may say that 80% of the contact is the same but there's 20% which is very different."
There are additional challenges ahead, according to epyx, the technology solutions provider for the automotive sector.
Last year, it revealed that just 20% of cars sourced through personal contract hire have maintenance included, compared to 80% of vehicles on traditional corporate contract hire.
This can leave the leasing company in the dark as to whether a vehicle is being serviced regularly, or if maintenance is to manufacturer standards, which is critical to maintaining predicted residual values when remarketing.
Tim Meadows, epyx commercial director, warned a new approach is needed to ensure service and maintenance is carried out on PCH cars during their hire period.
He said: "It is in no-one's interest to have PCH vehicles being used on fleet business where the service record is haphazard or cannot be tracked."