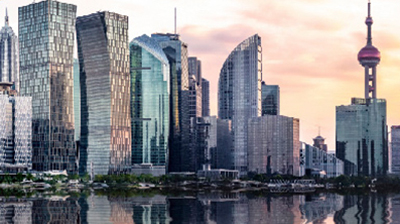 The annual White Clarke Group – Global Leasing Report, which is produced in association with the World Leasing Yearbook, is the definitive guide to the world's top 50 leasing markets. Marking its 40th anniversary this year, the report is the leading analysis of country trading environments and trends in auto and equipment finance.
The top 50 countries in 2017 reported growth in new business volume of 16.6%, rising from US$1,099.77bn in 2016 to a remarkable US$1,282.73bn in 2017. Three regions, North America, Europe and Asia, account for more than 95% of world volume. New business volume exceeded the previous year's global total by US$182.96bn.
North America (US, Canada and Mexico) remains the largest regional leasing market with new business volume of US$445.9bn, representing 34.8% of the total global market share.
The US is also the largest national leasing market, with annual volume of US$410.3bn, a rise of 6.9% year-on-year.
However, rapid growth in other regions means North America's share of the global market has declined by 3.1 percentage points. Europe's market share grew 1.9 percentage points, following a rise in annual volume of 32.7% to US$428.3bn, and Asia's market share was up 1.3 percentage points, as volume increased 58.9% in 2017 to US$354.4bn.
China is the second largest market and has delivered strong growth for leasing, with volume up more than 20% to US$265.68bn, even though overall leasing penetration is low at 6.8%, compared to 21.6% in the US and 32.4% for the UK, which is in third-place, with leasing volumes of US$92.45bn.
Germany, the fourth largest market, rose 7.29% over the year to annual volume of US$78.32bn, while Japan, the fifth largest leasing market, fell 2% to US$60.47bn. In France, the sixth largest market, volumes grew nearly 9% to US$49.78bn.
Other global regions account for a fraction of the market; Australia/New Zealand grew 0.9% in 2017, with leasing volumes of US$31.5bn, while South America grew 23.2% year-on-year, but from a relatively low base to US$17bn. Volumes declined in Africa by nearly 16% to US$5.7bn.
Brendan Gleeson, Group CEO at White Clarke Group, said: "Most of the top 20 countries, except Japan, reported growth in new business levels in 2017. This creates confidence about the future and suggests promising prospects for leasing markets in 2018.
About the Global Leasing Report
The White Clarke Group Global Leasing Report features data on international leasing volume and growth by region, market penetration, GDP penetration ratios and market shares as well as a unique ranking of the top 50 leasing markets by size. The Global Leasing Report is prepared by White Clarke Group in association with the World Leasing Yearbook.
About the World Leasing Yearbook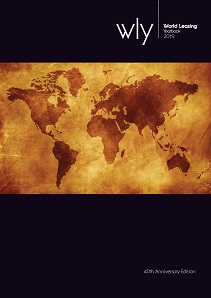 This report is an extract from the complete Global Leasing Report which is part of the 356-page World Leasing Yearbook.
To obtain the full report, which contains 7 additional tables and figures, you can purchase the book on the World Leasing Yearbook website or call: +44 1206 579591.