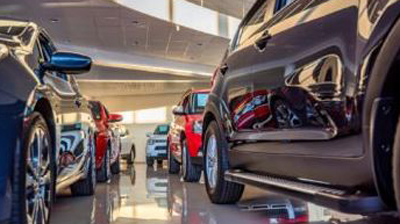 A strong end of year performance for the UK car market resulted in advances for consumer car finance growing 3% in 2019, compared to the previous year, according to new data.
The Finance and Leasing Association reports that the value of new business reached £38 billion, even though the number of cars financed remained static at around 2.4 million.
Annual growth was mainly driven by the used car finance market, where advances rose 4% year-on-year, as the number of cars funded increased 2%.
The new car finance market saw a 1% rise in advances, despite a 3% fall in the number of new cars financed to just over 933,000, as buyers opted for bigger, more expensive models, such as SUVs.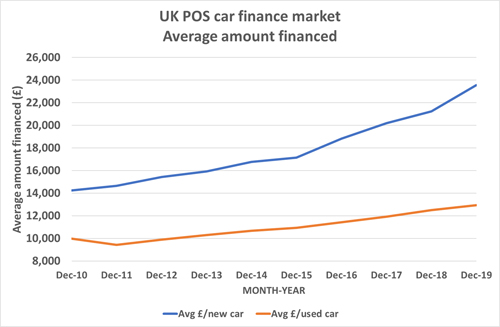 In December, there was strong growth across the board.
The value of advances rose 15% in the new car market during the month, compared to the same period in 2018, while new car sales were up 4%.
The percentage of private new car sales financed by FLA members was 91.7% in the 12 months to December 2019.
In the used car market during December, the value of advances grew 11% as car sales rose 7% year-on-year.
Analysis of FLA data shows that during December, the average amount financed reached a new record for both the new and used car market. For new cars, the average amount financed passed £23,000 for the first time, while in the used car market it was nearly £13,000.
Geraldine Kilkelly, head of research and chief economist at the FLA, said: "The performance of the consumer car finance market in 2019 was in line with expectations.
"A similar performance of broadly stable new business volumes overall in 2020 is likely if we see a pick-up in consumer confidence.
"FLA members continued to set new records in 2019, with the penetration rate of consumer new car finance reaching 91.7%, and a record level of new business volumes of almost 1.5 million cars reported by the consumer used car finance market."
Cars bought on finance by consumers through the point of sale
New business
Dec 2019

% change on

prev. year

3 months to

Dec 2019

% change on

prev. year

12 months to

Dec 2019

% change on

prev. year

New cars
Value of advances (£m)
1,313
15
4,123
2
19,638
1
Number of cars
55,720
4
184,518
-5
933,417
-3
Used cars
Value of advances (£m)
1,177
11
4,148
4
18,374
4
Number of cars
90,956
7
330,058
2
1,489,929
2
Total cars
Value of advances (£m)
2,490
13
8,271
3
38,013
3
Number of cars
146,676
6
514,576
-1
2,423,346
0