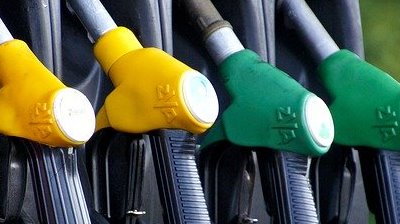 Sales of alternative fuel vehicles have overtaken diesel in the UK new car market for the first time as the Coronavirus crisis disrupts the sector.
Latest figures from the Society of Motor Manufacturers and Traders have revealed that demand for diesel has fallen rapidly as orders dry up, particularly those from the formerly diesel-dominated company car market.
In March, diesel's market share dropped from 25.7% to 17.6% compared with March 2019, while for the first three months of the year, diesel's share fell from 26.8% to 18.9% compared to Q1 last year.
Alternative fuels, covering all plug-in cars and hybrids, saw their market share nearly triple during Q1, reaching 20.6% of car sales, compared to 7.9% last year. During March, the market share of alternative fuels was 22%, compared to 7.8% for March 2019.
The shift in focus came as overall sales collapsed in March as dealerships were closed as part of a national effort to combat the Coronavirus pandemic.
Total sales were down 44% year-on-year to 254,684 during the key March registration month, pushing sales for the first quarter down 31% to 483,557.
Petrol accounted for just over 60% of the market during March and the first quarter, with demand down around five percentage points.
During March, petrol car sales were down 152,000 units year-on-year and diesel was down 73,000 units, while sales of alternative fuels rose 21,661.
For Q1 2020, diesel sales were down 96,467 and petrol declined 165,670, while alternative fuel sales grew 44,658. Sales of battery electric cars and plug-in hybrids rose more than 17,000 year-on-year during Q1, 2020.
The differing fortunes of the fuels meant diesel accounted for 91,427 sales in Q1 2020, while alternative fuels achieved 99,802 sales.
In addition to the disruption of Coronavirus, diesel has endured long-term decline amid concerns over its impact on urban air pollution, while tax changes incentivise alternatives, particularly plug-in vehicles.
The SMMT reported that the overall fall in the new car market was steeper than during the last financial crisis and the worst March for sales since late 1990s.
Early SMMT analysis suggests the car market will reach 1.73 million units by the end of the year, a fall of 23%.
Mike Hawes, SMMT chief executive said: "Despite this being the lowest March since we moved to the bi-annual plate change system, it could have been worse had the significant advanced orders placed for the new 20-plate not been delivered in the early part of the month. We should not, however, draw long term conclusions from these figures other than this being a stark realisation of what happens when economies grind to a halt.
"How long the market remains stalled is uncertain, but it will reopen and the products will be there. In the meantime, we will continue to work with government to do all we can to ensure the thousands of people employed in this sector are ready for work and Britain gets back on the move."
March
| | 2020 | 2019 | % change | Mkt share -20 | Mkt share -19 |
| --- | --- | --- | --- | --- | --- |
| Diesel | 44,796 | 117,689 | -61.9% | 17.6% | 25.7% |
| Petrol | 153,025 | 305,163 | -49.9% | 60.1% | 66.6% |
| BEV | 11,694 | 3,932 | 197.4% | 4.6% | 0.9% |
| PHEV | 6,818 | 4,941 | 38.0% | 2.7% | 1.1% |
| HEV | 15,265 | 16,429 | -7.1% | 6.0% | 3.6% |
| MHEV diesel | 10,229 | 2,999 | 241.1% | 4.0% | 0.7% |
| MHEV petrol | 12,857 | 6,901 | 86.3% | 5.0% | 1.5% |
| Total | 254,684 | 458,054 | -44.4% | | |
Year to date
| Rank | YTD 2020 | YTD 2019 | % change | Mkt share -20 | Mkt share -19 |
| --- | --- | --- | --- | --- | --- |
| Diesel | 91,427 | 187,894 | -51.3% | 18.9% | 26.8% |
| Petrol | 292,328 | 457,998 | -36.2% | 60.5% | 65.3% |
| BEV | 18,256 | 5,997 | 204.4% | 3.8% | 0.9% |
| PHEV | 13,662 | 8,582 | 59.2% | 2.8% | 1.2% |
| HEV | 28,390 | 26,258 | 8.1% | 5.9% | 3.7% |
| MHEV diesel | 17,141 | 3,891 | 340.5% | 3.5% | 0.6% |
| MHEV petrol | 22,353 | 10,416 | 114.6% | 4.6% | 1.5% |
| Total | 483,557 | 701,036 | -31.0% | | |
Source: SMMT