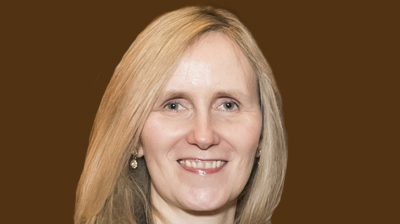 Total asset finance new business (primarily leasing and hire purchase) fell by 47% during April 2020 compared with the same month in 2019, as the full force of the Coronavirus lockdown was felt, according to latest figures from the Finance & Leasing Association (FLA).
The vehicle finance sectors reported the largest falls as new business in the commercial vehicle finance and business new car finance sectors contracted by 65% and 71% respectively.
IT finance proved more resilient as companies looked to fund a transition to home working and online services, with demand down 18% compared to the same period last year.
Machinery finance fell 30% year-on-year.
UK asset finance new business demand by sector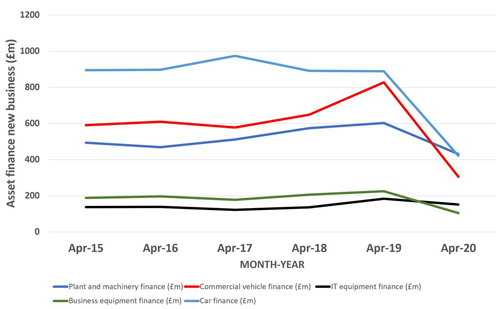 For the 12-month period to the end of April, overall asset finance demand was down 6% compared to the same point in 2019.
Geraldine Kilkelly, head of research and chief economist at the FLA, said: "The asset finance market continued to support businesses during the lockdown, fulfilling pipeline deals and demand from those sectors less affected by the lockdown measures such as agriculture and some manufacturing sectors.
"FLA asset finance members have a strong track record of supporting businesses through difficult times.
"To ensure that the industry can continue to do so, the government needs to take immediate action to support all lenders, including non-bank lenders, by allowing them to access the Term Funding Scheme as the FLA has suggested in its Term Funding Pipeline proposal.
"This would allow the whole of the asset finance industry to support the huge demand for forbearance and meet demand for new finance as the economy reopens."
UK asset finance market - April 2020
Apr 2020
% change on prev. year
3 months to Apr
2020
% change on prev. year
12 months to Apr
2020
% change on prev. year
Total FLA asset finance (£m)
1,612
-47
6,624
-29
32,899
-6
Total excluding high value (£m)
1,537
-47
6,316
-28
30,512
-6

By asset:

Plant and machinery finance (£m)
431
-30
1,523
-18
6,814
-6
Commercial vehicle finance (£m)
305
-65
1,587
-38
8,194
-9
IT equipment finance (£m)
151
-18
603
3
2,859
1
Business equipment finance (£m)
104
-43
458
-23
2,234
-9
Car finance (£m)
422
-57
1,784
-34
9,058
-8
Aircraft, ships and rolling stock finance (£m)
20
-19
65
-57
530
35
By channel:
Direct finance (£m)
932
-40
3,170
-30
15,286
-7
Broker-introduced finance (£m)
274
-52
1,299
-27
6,320
-4
Sales finance (£m)
331
-59
1,847
-25
8,906
-6
By product:
Finance leasing (£m)
196
-49
854
-31
3,977
-11
Operating leasing (£m)
232
-64
1,237
-33
6,406
-8
Lease/Hire purchase (£m)
918
-48
3,605
-29
17,679
-7
Other finance (£m)
233
14
714
-10
3,510
8