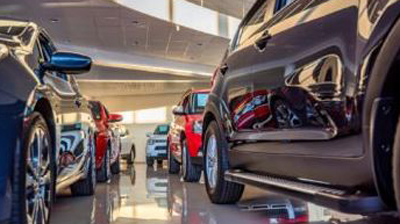 The UK consumer car finance market saw a small improvement in demand during May compared to April, although the market is still a fraction of its size compared to the same period last year.
The total value of advances was down 78% in May, compared with 2019, but this represents an improvement on April, when the market collapsed by 94% year-on-year at the height of the Coronavirus crisis.
New business volumes in the consumer new car finance market fell back 86% during May 2020 compared with the same month in 2019.
The percentage of private new car sales financed by FLA members was 94.3% in the 12 months to May 2020.
The consumer used car finance market reported new business volumes 73% lower in May 2020 than in the same month in 2019.
Geraldine Kilkelly, Head of Research and Chief Economist at the FLA, said: "The FLA's latest figures suggest that while the motor finance industry continued to be severely impacted by the lockdown restrictions in May, new business volumes improved on the record low in April as the industry embraced the use of click and collect to meet customer demand.
"As the industry gears up to meet an extended period of forbearance and a strong pick-up in demand for new credit, the Government and Bank of England need to ensure that all lenders, including non-banks, have access to financial support schemes. This is vital if households and businesses are to be served by a competitive and vibrant motor finance industry post-crisis."
Cars bought on finance by consumers through the point of sale
New business
May 2020
% change on prev. year
3 mths to May 2020
% change on prev. year
12 mths to May 2020
% change on prev. year
New cars
Value of advances (£m)
241
-85
2,796
-57
15,800
-19
Number of cars
10,776
-86
127,611
-59
737,780
-22
Used cars
Value of advances (£m)
439
-72
1,820
-62
15,502
-14
Number of cars
35,066
-73
145,730
-63
1,241,432
-15
Total cars
Value of advances (£m)
681
-78
4,616
-59
31,302
-16
Number of cars
45,842
-78
273,341
-61
979,212
-18