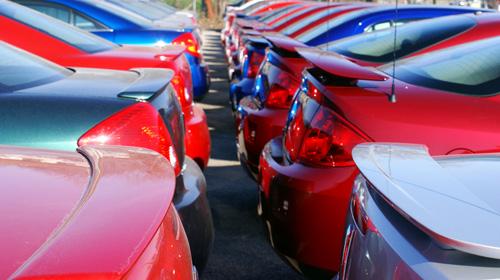 UK new car registrations hit 174,887 in July this year, representing a significant improvement of 11.3% on the same period the year before, says the Society of Motor Manufacturers and Traders (SMMT).
According to the association, the forecasted pent-up demand, the league of attractive finance offers and flexible payment terms that automakers laid out for consumers following the lockdown are two of the most likely factors that resulted in this surge.
However, new car registrations were still 41.9% lower in the first seven months of 2020 compared to the year before, translating to half-a-million less units. Also, as the UKs furlough scheme ends unemployment is sure to rise sparking a reduction in confidence to invest in big-ticket purchases which is likely to have an impact on the new car market.
This has led Autovista Group to maintain its 2020 forecast for an overall decline in new car registrations of as much as 30%, representing more than £20 billion of lost sales.
UK new-car registrations from January 2018 to December 2020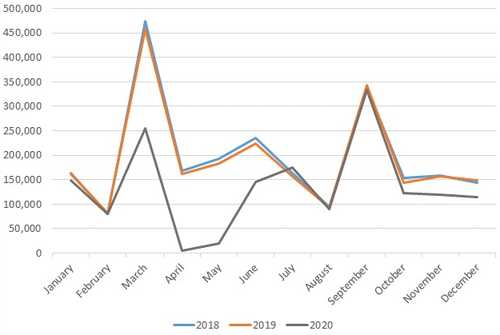 Source: Autovista Group
According to the automotive insight provider, a worst-case scenario would result in the disruption to new car registrations and supply continuing for the majority of 2020, resulting in the loss of 900,000 registrations. This could cause UK new car registrations to fall to 1.42 million units, down 38.5% on 2019s levels.
However, in a best-case scenario, the disruption would be short-lived as dealers quickly overcome supply shortage and return to full operational capacity, accompanied by a healthy release of pent-up demand in the coming weeks, resulting in 400,000 registrations being lost. Here, a lesser fall to 1.91 million registrations in 2020 would be a 17.5% reduction on the previous year.
Deep recession and slow recovery
"Aside from the dramatic effects of the pandemic, uncertainty remains surrounding the terms of the UKs future trading relationship with the EU," explained Neil King, senior data journalist at Autovista Group.
He said: "Our base-case scenario assumes a deep recession and a slow recovery but ongoing free trade with the EU. In this scenario, the new-car market is forecast to grow 26% and 7% in 2021 and 2022 respectively, returning the market to close to 2.2 million registrations in 2022.
"A downside scenario factors in the UK not reaching a trade agreement with the EU, resulting in a very deep recession and L-shaped recovery. The key consequence for the automotive sector is that WTO trade rules would be applied, resulting in higher prices for cars as well as for replacement parts and insurance. New-car registrations are then forecast to increase by 33% in 2021 but only by 5% in 2022. At just under 2 million registrations, the market would still be 300,000 units lower in 2022 than in 2019."
However, all is not lost as King points to the upside scenario. He added: "In a slow u-shaped recovery, the impact of the pandemic will be fundamentally recovered in 2021, with registrations growth of 15% anticipated. In conjunction with a trade deal that secures ongoing free trade between the UK and the EU, the new-car market is forecast to grow by a further 9% in 2022. At 2.4 million registrations, the UK new-car market would then be at its highest level since 2018."