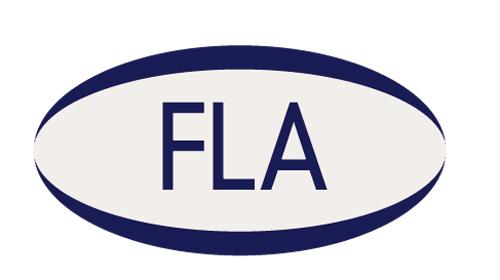 Total asset finance new business fell by some 23% in 2020 compared to the year before, according to the latest figures released by the Finance & Leasing Association (FLA).
In December 2020, the best month for new business since March, total asset finance new business fell by 6% compared with the same month in 2019.
Looking at December specifically, the commercial vehicle finance sector was the only one to see growth. It increased to £711 million in December, a growth of 2% compared to the same month in 2019. At the other end of the scale, business equipment finance fell by 24% to £175 million in the month.
Looking at 2020 in its entirety, car finance actually performed the worst overall, with a 28% fall on 2019's figures to £7.25 billion of new business. In comparison, the car finance sector achieved £9.99 billion of new business in 2019. IT equipment finance was the least hit sector in 2020, although it still suffered a 12% decline on the previous year's figures.
The figures also revealed that in 2020, FLA members provided a total of £113 billion of new finance to UK businesses and households. This means that more than a third of UK investment in machinery, equipment and software was financed by FLA members in 2020.
Dec 2020
% change on prev. year
12 months to Dec
2020
% change on prev. year
Total FLA asset finance (£m)
2,764
-6
27,327
-23
By asset:
Plant and machinery finance (£m)
511
-4
5,874
-20
Commercial vehicle finance (£m)
711
2
7,015
-24
IT equipment finance (£m)
296
-21
2,491
-12
Business equipment finance (£m)
175
-24
1,769
-24
Car finance
734
-3
7,252
-28
Geraldine Kilkelly (pictured below), head of research and chief economist at the FLA, explained: "In December, the asset finance market reported the smallest rate of new business contraction since January 2020. The vaccine rollout in the UK has improved the outlook for the economy in the second half of 2021. Almost three-quarters of asset finance respondents to the FLA's Q1 2021 Industry Outlook Survey expected some growth in new business over the next year if uncertainty reduces."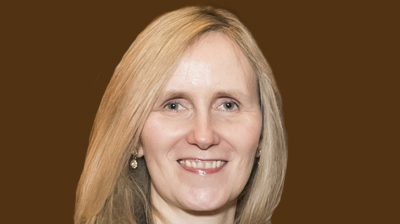 Consumer car finance
Alongside this figurework, the FLA revealed that consumer car finance new business volumes fell to £31.61 billion in 2020, resulting in a 17% drop on the previous year.
Breaking these figures down into new and used cars, the consumer new car finance market saw an 16% fall in new business volumes in December 2020, suffering a 25% fall in the entire year. The FLA also stated that its members had funded some 93.2% of private new car sales in 2020, up from 91.7% in 2019.
In comparison, the consumer used car finance market reported a fall in new business volumes of just 5% in December, marking a 13% drop overall in 2020.
According to separate data from the Society of Motor Manufacturers & Traders (SMMT), new car registrations throughout 2020 reached 1,631,064, a 29.4% plummet on the previous year which reached 2,311,140 new car registrations.
The used car market was slightly less damaged by the pandemic in 2020, reaching 6,752,959 registrations, although this still equaled a 14.9% reduction on the previous year.
Cars bought on finance by consumers through the point of sale
New business
Dec 2020
% change on prev. year
12 months to Dec 2020
% change on prev. year
New cars
Value of advances (£m)
1,104
-16
15,496
-21
Number of cars
45,815
-18
696,737
-25
Used cars
Value of advances (£m)
1,127
-5
16,116
-13
Number of cars
84,193
-8
1,237,859
-18
Total cars
Value of advances (£m)
2,232
-11
31,611
-17
Number of cars
130,008
-12
1,934,596
-21
Cars bought on finance by businesses
New business
Dec 2020
% change on prev. year
12 months to Dec 2020
% change on prev. year
New cars
Number of cars
25,079
-20
264,052
-39
Used cars
Number of cars
4,139
38
60,108
9
Strength and resilience in the US
Alongside the release of the FLA's results for the UK finance market, the Equipment Leasing and Finance Association (ELFA) released it's figurework for the US.
In its Monthly Leasing and Finance Index (MLFI-25), ELFA showed that overall new business volumes amongst its members was down 6% at the end of 2020 compared to the year before.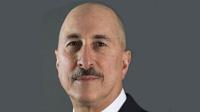 Ralph Petta (pictured above), president and chief executive officer of ELFA, explained: "While 2020 certainly presented serious challenges to our nation's economic well-being as well as to the physical well-being of many of our citizens, the equipment finance business, overall, showed remarkable resilience and durability.
"In early 2020, our industry seemed poised to continue 2019's strong performance, as measured by a variety of key metrics. Then, the pandemic hit. Our nation suffered a shock of unimaginable and historic proportions. The economy faltered, millions of Americans lost their jobs, and a raging health pandemic threatened the very lives of so many.
"Now, looking in the rearview mirror, at the start of a new year that brings such hope and promise—with new stimulus initiatives coming out of Washington and distribution of a vaccine designed to protect our people—most equipment finance sector observers would consider a single-digit decline in year-over-year new business volume tolerable, if not acceptable. This speaks to the strength and resilience of our industry as it equips businesses to succeed and prosper."
As a trade association representing companies across the US equipment finance sector, ELFA currently includes some 575 members.