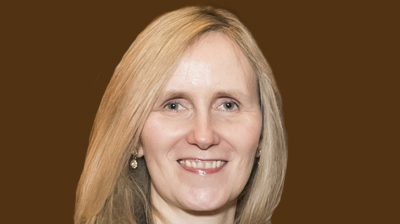 Total asset finance new business grew by 15% in March 2021 compared with the same month in 2020, reaching £3.2 billion, according to the Finance & Leasing Association (FLA).
However, due to the national lockdowns in March 2020, a more accurate depiction of how the market is performing can be drawn by comparing it to March 2019.
By doing this, we can see that the asset finance market is still 12.6% down from the pre-pandemic levels in March 2019.
Other key points from the FLA's announcement included:
Business equipment finance has decreased the most from March 2019, down 18.7%;
This is followed by commercial vehicle finance, which is still operating at a 13.6% reduction.
March 2021
% change from March 2020-21
March 2020
% change from March 2019-21
March 2019
Total FLA asset finance (£m)
3,217
+15%
2,793
-12.6%
3,679
By asset:
Plant & machinery finance (£m)
649
+13%
575
-10.9%
728
Commercial vehicle finance (£m)
859
+22%
705
-13.6%
994
IT equipment finance (£m)
198
-18%
242
-6.2%
211
Business equipment finance (£m)
205
+14%
184
-18.7%
252
Car finance (£m)
908
+9%
832
-8.6%
993
By channel:
Direct finance (£m)
1,236
-3%
1,286
-27.8%
1,711
Broker-introduced finance (£m)
718
+42%
507
+9.1%
658
Sales finance (£m)
1,054
+18%
891
+2%
1,033
However, one benefit of comparing the market to March 2020 is that it offers an insight into how successfully the market has adapted to meet the challenges of the pandemic.
In this case, commercial vehicle finance grew the most from March 2020, marking an increase of 22% to £859 million. This could mean that the commercial vehicle finance market has adapted the best to operating under the restricted conditions, alternatively it could mean that businesses are prioritizing this form of finance over others and so more cash can be generated in this sector.
Geraldine Kilkelly (pictured above), director of research and chief economist at the FLA, said: "March saw the asset finance market report its highest monthly new business total since June 2019. A year on since the introduction of the first restrictions to deal with the pandemic, the market and wider economy continue to be impacted by ongoing restrictions. However, the latest set of figures show that the industry has adapted to meet the challenges posed by the crisis."
In the three months leading up to March 2021, the market achieved £7.6 billion, still 10.4% under the same period in 2019. Similarly, whilst the market achieved £27.42 billion in the 12 months leading up to March 2021, this was still 18% down compared to March 2019.
3 months to March 2021
% change from 2019
12 months to March 2021
% change from 2019
Total FLA asset finance (£m)
7,603
-10.4%
27,420
-18%
By asset:
Plant & machinery finance (£m)
1,704
-8.4%
6,011
-15%
Commercial vehicle finance (£m)
2,036
-8.7%
7,137
-15%
IT equipment finance (£m)
518
-15.4%
2,334
-16.9%
Business equipment finance (£m)
449
-28%
1,698
-36.4%
Car finance (£m)
1,948
-11.8%
7,171
-19.8%
By channel:
Direct finance (£m)
3,080
-21.5%
11,955
-22.8%
Broker-introduced finance (£m)
1,626
-1%
5,554
-12.6%
Sales finance (£m)
2,259
-1.5%
8,022
-13%