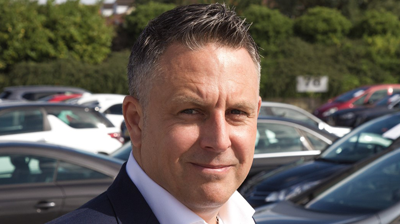 Cox Automotive has released its used car forecasts for the year, presenting an upside, baseline, and downside scenario. The company is advising retailers to be creative throughout the next 11 months as prices fall and consumer priorities change.
Cox Automotive's most likely scenario for 2023 forecasts 7,096,932 used car transactions for the full year, which would be a 3.2% increase on the actual numbers for 2022. However, gains made in Q1 2023 compared to last year's actual quarterly performance are marginal, with an estimated 1,790,034 transactions representing a marginal 0.9% increase in fortunes if achieved. The company believes that replenished stock levels and renewed fleet utilisation will contribute to improved fortunes, but economic pressures will hamper the market from reaching its true potential.
While vehicle supply is improving as more fleet and leasing companies renew fleet utilisation priorities, pressures on consumer spending, increasing new vehicle supplies, and weakening margins caused by product overage are all impacting sector fortunes. Furthermore, the sector is continuing its Covid recovery: more than 46 million vehicles have been lost over the past three years due to production and supply issues, the effects of which will be long-lasting.
Philip Nothard, Insight and Strategy Director at Cox Automotive, comments: "We must remember that the used vehicle market is still in a peculiar time. Although there are signs of weakness with cautionary buying, increasing overage, and weakening consumer demand and confidence, this is all against the heights used vehicle values achieved over the past few unprecedented years.
"We are entering a period where supply will improve, but consumer demand is expected to decline further, exacerbated by the cost-of-living crisis. As such, retailers will once again need to be creative. For example, tactical registrations and discounting could become popular strategies as margins weaken and product overage increases."
Upside, baseline, downside scenarios
A baseline scenario, seen as the most likely by Cox Automotive, sees the market continuing to see a slow, steady recovery but is dependent on the current cost of living crisis not worsening. In this case, the sector could observe a slow and steady return to depreciation whilst maintaining healthy retail prices and margin retention off the back of improving supply. As a result, Cox Automotive predicts 7,096,932 used car transactions across the year, 3.2% up on last year's actual market performance but -3.8% down on pre-pandemic levels.
Cox Automotive's upside forecast, geared around a recovery in new vehicle production volumes, an upward swing in the number of consumers and fleets switching from used to new, and the stabilisation of inflation and interest rates, points to 7,510,412 used car transactions for the full year. This represents a 9.2% increase for the year versus 2022 and a 1.8% annual gain on the pre-pandemic market. This scenario also sees a solid start to the year with 1,909,227 Q1 transactions predicted, which would be 7.6% up on last year's quarterly figures.
Conversely, its downside forecast suggests a Q1 transactions figure of 1,175,362 and 6,886,509 for the full year, a 0.1% gain on 2022's performance but a 6.6% down on the average for 2001-19. This scenario takes a more pessimistic view towards the success of measures taken to tackle inflation and interest rates, a continuation of the supply chain woes affecting new vehicle production and a collapse in consumer confidence.
Impact of EV market
A segment likely to be affected this year is the electric vehicle market. Despite manufacturers shifting strategies to improve EV supply, many still consider ownership costs prohibitive. As a result, there is increasing caution and risk for residual values of electric vehicles, resulting in above-market depreciation movements on those models and derivatives either in significant oversupply compared to market demand or not on a buyer shopping list.
Nothard explained: "As some leasing companies review strategies for their electric vehicle fleets, others may choose to delay that transition due to uncertainty. But, as we have observed over the decades with combustion engines, given time, the supply, demand, and residual value uncertainties will settle and find their place in the market."