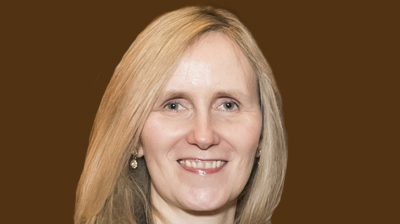 New figures released by the Finance & Leasing Association (FLA) show that total asset finance new business (primarily leasing and hire purchase) grew in December 2022 by 16% compared with the same month in 2021. In 2022 as a whole, new business was 6% higher than in 2021.
The plant and machinery finance and commercial vehicle finance sectors reported new business up in December by 6% and 7% respectively, compared with the same month in 2021. The business car finance sector reported new business 45% higher over the same period.
Commenting on the figures, Geraldine Kilkelly, Director of Research and Chief Economist at the FLA, said: "2022 was a year of two halves for the asset finance industry, with subdued new business growth of 1% in in the first half of the year followed by 12% growth in the second half. The strong double-digit growth seen in recent months has been driven by an easing of supply shortages, customers seeking to secure deals ahead of anticipated interest rate rises, and a surprise rebound in business investment.
"The industry's support for SME investment in new equipment has been particularly strong, with a record level of asset finance new business provided to SMEs in 2022 of £22.5 billion.
"The strong performance, particularly in the final quarter of 2022, has boosted expectations for 2023, with 72% of asset finance respondents to the FLA's Q1 2023 Industry Outlook Survey anticipating some new business growth over the next year, up from 47% in Q4 2022.
"The asset finance market funds as much as 40% of UK investment in machinery, equipment and vehicles and is helping businesses of all sizes as they strive to meet the Government's net zero targets. We have called on the Chancellor to create a new green super-deduction capital tax allowance in the Spring 2023 Budget that includes leased assets or those acquired via short term rental so that the industry can support even more businesses to invest in greener assets."
Dec 2022

% change on

prev yr

3 mths to

Dec 2022

% change on

prev yr

12 mths to

Dec 2022

% change on

prev yr

Total FLA asset finance (£m)

3,208
16
8,976
15
33.752
6
Total excluding high value (£m)
3,075
21
8,643
19
31,719
7
Data Extracts:

By asset:

Plant and machinery finance (£m)

678
6
1,931
8
7,801
6
Commercial vehicle finance (£m)
733
7
2,323
9
8,797
5
IT equipment finance (£m)
181
24
356
8
1,568
-8
Business equipment finance (£m)
171
-21
485
-2
1,937
3
Car finance (£m)
1,098
45
2,877
37
9,633
13
Aircraft, ships and rolling stock finance (£m)
28
154
69
53
350
4
By channel:
Direct finance (£m)
1,479
38
4,034
34
13,924
8
Broker-introduced finance (£m)
652
14
1,934
14
7,414
10
Sales finance (£m)
945
4
2,675
4
10,381
2
By product:
Finance leasing (£m)
373
20
948
15
3,393
5
Operating leasing (£m)
796
34
2,013
32
6,339
2
Lease/Hire purchase (£m)
1,578
15
4,798
13
19,067
10
Other finance (£m)
358
2
957
16
3,736
1