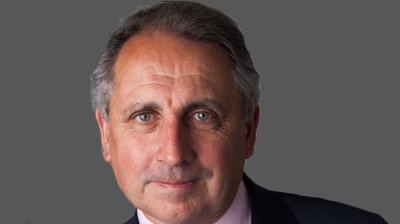 New figures released by the Finance & Leasing Association (FLA) show that FLA members across the asset finance, consumer finance and motor finance markets provided a record £148.3 billion of new business in 2022, 12% higher than in 2021. Of this total:
£33.8 billion was provided to businesses for investment in machinery, equipment, and vehicles, including £22.5 billion to SMEs.
£114.6 billion was provided to households, including £40.7 billion for new and used car purchases.
£54.6 billion was provided by non-bank lenders.
Stephen Haddrill, Director General at the FLA, said: "This evening almost 1,400 will gather from across the industry at the FLA's Annual Dinner 2023 to celebrate and recognise the huge economic contribution that member companies make through the provision of finance to UK businesses and households. Our latest data demonstrates the resilience of the industry despite the many challenges that have arisen following the pandemic.
"FLA members are committed to continuing to support businesses as they strive to meet the Government's net zero targets. We have called on the Chancellor to create a new green super-deduction capital tax allowance in the Spring 2023 Budget that includes leased assets or those acquired via short-term rental so that the industry can support even more businesses to invest in greener assets.
"Our recently published Future of Credit research carried out by Britain Thinks shows the value of credit to consumers and their views on how its provision could be enhanced through greater product personalisation, greater flexibility in response to consumers' changing situations and more control resting in consumers' hands. We will be working with members and stakeholders to develop an Agenda for Change to address these expectations.
"Our latest figures also clearly demonstrate the significant role that non-bank lenders play in supporting the UK economy. Our proposal for an Independent Liquidity Funding (ILF) Scheme for independent business and consumer lenders would ensure that during times of stress on wholesale markets funding would continue to flow to all regions of the UK."
Dec 2022

% change on

prev yr

3 mths to

Dec 2022

% change on

prev yr

12 mths to

Dec 2022

% change on

prev yr

Total FLA new business (£m)
11,612
1
36,097
3
148,320
12
By customer:
Business (asset) finance (£m)
3,208
16
8,976
15
33,752
6
Consumer finance (£m)
8,404
-4
27,121
-1
114,567
13
Within the above:

Motor finance (£m)

3,527
6
11,660
7
50,373
10