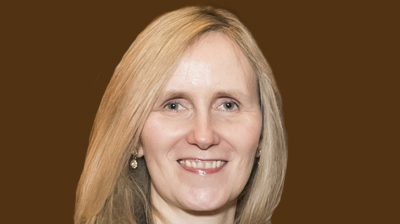 New figures released today by the Finance & Leasing Association (FLA) show that total asset finance new business (primarily leasing and hire purchase) grew in July 2023 by 14% compared with the same month in 2022. In the seven months to July 2023, new business was also 14% higher than in the same period in 2022.
The business new car finance sector reported new business up in July by 59% compared with the same month in 2022. The business equipment finance and commercial vehicle finance sectors reported new business growth of 15% and 12% respectively, over the same period.
Commenting on the figures, Geraldine Kilkelly, Director of Research and Chief Economist at the FLA, said: "The asset finance market has reported double-digit new business growth in eleven of the last twelve months. Growth in July was more broad-based with higher levels of new business in the equipment finance as well as the vehicle finance sectors.
"In the twelve months to July 2023, asset finance new business provided to SMEs reached a record level of £24.4 billion. There has been increased use of leasing and hire purchase by larger SMEs with 10 or more employees. The success rate of SMEs who applied for asset finance since the beginning of 2022 was high, with 93% of those businesses offered and taking what they applied for."
July 2023
% change on prev. year
3 months to Jul 2023
% change on prev. year
12 months to Jul 2023
% change on prev. year
Total FLA asset finance (£m)
3,092
14
9,696
15
36,919
15
Total excluding high value (£m)
2,985
15
9,318
17
35,289
18
Data Extracts:
By asset:
Plant and machinery finance (£m)
613
-10
1,918
-9
7,989
5
Commercial vehicle finance (£m)
838
12
2,593
14
9,661
13
IT equipment finance (£m)
109
27
280
-4
1,356
-12
Business equipment finance (£m)
160
15
478
-4
1,927
-3
Car finance (£m)
1,027
36
3,302
42
11,728
35
Aircraft, ships and rolling stock finance (£m)
23
46
87
31
331
1
By channel:
Direct finance (£m)
1,379
23
4,288
23
16,040
25
Broker-introduced finance (£m)
690
12
2,147
12
8,342
18
Sales finance (£m)
915
8
2,883
11
10,907
8
By product:
Finance leasing (£m)
306
26
876
11
3,512
10
Operating leasing (£m)
755
61
2,281
63
8,065
38
Lease/Hire purchase (£m)
1,610
-1
5,259
4
20,283
11
Other finance (£m)
346
34
962
14
3,822
8