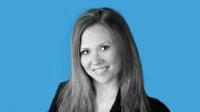 Chantelle Brady, one of the original founders of Onset Financial, has been promoted to senior vice president of lease operations.
Brady (pictured above) is part of Onset's lease documentation and administration with her 15-years of lease transaction processing experience. Her extensive training and transactional expertise ensure that Onset's leases are legally compliant and Onset's interests in lease assets are secured.
Onset Financial just closed 2016 with its sixth straight year of growth and a record $130 million in equipment lease fundings.
Since inception in 2008, Onset has averaged more than 50% year-over-year growth.
"Onset has established itself as one of the clear leaders in equipment leasing," said Justin Nielsen, founder & chief executive officer of Onset Financial. "Our culture of success continues to set Onset apart in the market."
"Where Onset excels is in its corporate culture and people," added Kristina Allen, executive vice president of lease operations. "With our diversity of funding sources, there's not a transaction we can't structure as we tailor solutions for every need."
Last month (February) baseball legend Wally Joyner joined Onset Financial as a vice president of strategic development. Joyner has served on the Board of Directors since 2009. Now he will serve a full-time role, working with a seasoned management team.
"Onset Financial is thrilled to have Wally working with us on a regular basis," said Justin Nielsen. "His reputation and wealth of knowledge is invaluable.
"I'm excited for the opportunity to have a more hands-on role at Onset," said Joyner. "I've been with the company since the beginning and it's been a pleasure watching the growth and success of the team."
Joyner has a decorated career in Major League Baseball. Most recently he was the hitting coach for the Detroit Tigers. Prior to that, he was a first baseman for four major league teams during a 16-year career – most notably for the California Angels, for whom he was an All-Star.
Founded in 2008, Onset Financial continues its record-setting pace in 2017, as it funded in excess of $20 million this January.