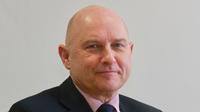 Independent niche asset finance funder Rivers Leasing has appointed Stephen Bassett as non-executive director.
Bassett, the former managing director of Arkle Finance, brings more than 40 years of asset finance and leasing sector experience to the company, having worked in senior roles at organisations including Schroder Leasing, Lloyds & Scottish Finance, Lombard, Wyse Leasing and Broadcastle.
He recently retired from his full-time role as managing director of Arkle Finance, a subsidiary of Wetherbys Bank, where he oversaw portfolio growth from £30m to
£85m.
Daniel Bailey was announced as the new Arkle finance managing director last month.
Ratan Daryani, chairman of Rivers Leasing, said: "I am pleased to announce the appointment of Stephen Bassett as a non-executive director. His invaluable knowledge and experience in the leasing and finance industry will considerably strengthen the Rivers Leasing board and we look forward to working with him as we scale up for the next stage of growth."