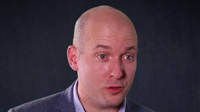 Lowell has appointed John Pears as UK managing director, reporting to group chief executive officer James Cornell.
Pears is a former director of credit risk and operations at Shop Direct, where he drove business change across brands including Very and Littlewoods.
He will take charge of all the UK business; covering the debt purchase business, Lowell Financial, Fredricksons (which provides third-party services) and Lowell Solicitors.
Lowell provides credit management services specialising in debt recovery, data analytics and customer insight, with operations in the UK, Germany and Austria.