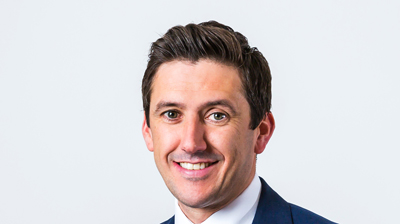 Paul Gilshan has been named as the new chief executive officer of UK leasing company Tusker.
He replaces David Hosking, who takes on the newly-created role of deputy chairman.
Hosking has been CEO of Tusker for the past 15 years and has taken on a broader role recently with an additional focus on external lobbying and industry work.
This included leading the UK fleet industry's campaign to raise government awareness of the benefits of salary sacrifice in the company car market during a recent legislative review.
As non-executive deputy chairman, Hosking will focus more on furthering Tusker's external relationships and will continue to lobby government.
Hosking said: "In planning my succession, I was clear to the board that I would prefer to develop talent internally and Paul was an obviously strong candidate for the CEO role at Tusker.
"He has vast corporate experience from Sky, The Times and ITV and has been instrumental to our move to a customer-focused, data-driven business.
"I knew when recruiting him in 2015 that he could take over from me and I have been carefully planning this succession, ensuring that Paul has broad knowledge of the business and full understanding of what makes Tusker tick."
Under Hosking's leadership, Tusker has seen substantial growth in the past 10 years and the business now funds more than 20,000 vehicles.
Gilshan said: "It's a privilege to take over from David. Our team at Tusker are the very best and I am looking forward to leading them to even more success."
Tusker manages fleets of cars for organisations within the public and private sectors, with a focus on its salary saving car scheme.