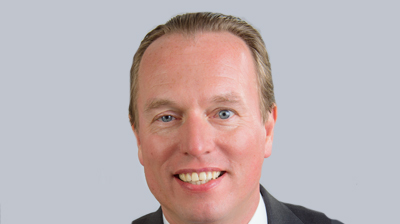 Global asset-based financial solutions provider DLL has appointed Mike Janse as chief operating officer and member of its executive board.
Janse joined DLL, formerly De Lage Landen, in 2004 and has held several leadership roles within finance and operations, as well as international assignments in Europe and Latin America.
Most recently, he served as senior vice-president for the Latin American Region, overseeing business activities and operations in Argentina, Brazil, Chile and Mexico.
Prior to joining DLL, Janse spent more than seven years working at the global audit, tax and advisory firm KPMG, with assignments in both The Netherlands and Brazil.
He will succeed Carlo van Kemenade, who left DLL at the close of 2017 to become CEO and chairman of the board for Obvion, a large mortgage provider in The Netherlands. Both DLL and Ovion are owned by Rabobank.
Bill Stephenson, CEO and chairman of the executive board at DLL, said: "We are very fortunate to be able to quickly appoint such a strong internal candidate to this vitally important leadership role.
"This speaks volumes about the breadth and depth of talent within our company. I look forward to having Mike on the executive board and welcome his input as we steer the company on a path of continued growth, strong financial performance and meaningful contributions to our stakeholders."
DLL provides asset-based financial solutions in a range of industries including agriculture, food, healthcare, clean technology, transportation, construction, industrial and office technology.
It collaborates with equipment manufacturers, dealers and distributors in more than 30 countries and employs 4,500 people.
Its product offerings include vendor finance, commercial finance, life cycle asset management, consumer finance, leasing and factoring.
Janse said: "This role is close to my heart, having previously managed local DLL offices in both Europe and Latin America.
"I am excited about the potential that we have to further develop a first-class experience for our customers and deliver innovative technologies that will make it even easier for them to conduct business with DLL."