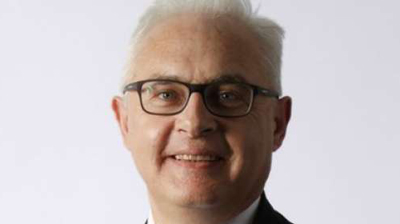 Societe Generale has appointed new group country heads in Canada, Brazil and Mexico.
Francis Repka (pictured) has been appointed chief country officer for Canada, reporting to Slawomir Krupa, CEO, Societe Generale Americas.
He is replacing Pierre Matuszewski, an executive for Societe Generale in Canada for the past 20 years, who is retiring from the bank.
Repka was previously chief country officer for Brazil, a position he held since May 2012, with other roles including chief country officer for Societe Generale Corporate & Investment Banking in Germany. He has also held positions with the bank in Hong Kong and Paris.
He is replaced in Brazil by Luis Sainz, who will take over the position in August, with Brazil COO Vincent Chardot assuming the role of acting chief country officer in the meantime.
Sainz was previously country head for Societe Generale in Mexico, a position he has held since October 2010. He first joined Societe Generale as part of the corporate finance team in the USA, based in Dallas, Texas, and has also worked with the bank in New York and Paris. He will report directly to Slawomir Krupa.
Sainz's role as country head for Mexico will be taken by Jose Antonio Merigo, who has been with Societe Generale in the country since 2014.
Merigo will report to Guido van Hauwermeiren, head of coverage and investment banking, Americas.
Societe Generale has more than 147,000 members of staff in 67 countries and supports 31 million individual clients, businesses and institutional investors around the world.