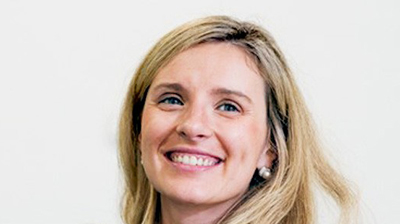 Societe Generale has appointed Claire Calmejane as chief innovation officer to help drive its digital transformation.
She will report to chief executive officer Frédéric Oudéa.
Calmejane's mission will be to foster an innovation culture in the company and identify new business developments and services for customers.
She will be in charge of driving the efforts of internal and external startups, identifying relevant market trends and developing partnerships with external organisations, along with overseeing disruptive innovations, emerging technologies and data management.
Calmejane is an IT engineer with a HEC master degree, who has extensive experience in new technologies, digital transformation and fintech.
She began her career in the technology transformation department of Capgemini Consulting, before joining Lloyds Banking Group, as head of digital delivery in the online services department, with other roles in the group including innovation director and risk transformation director.
Calmejane has received several fintech awards and has given lectures on the fintech ecosystem and digital transformation at MIT, CFTE, Oxford and HEC.
She is also a member of the World Economic Forum's "Future of AI and Financial Services Automation" project.
The appointment is part of Societe Generale's "Transform to Grow" plan to introduce innovative digital strategies for the future.