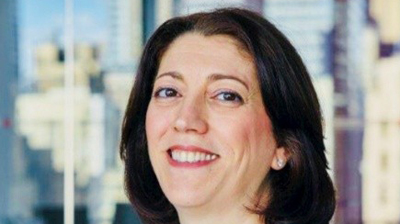 Alla Whitston has joined CIT as its chief technology officer, reporting to Denise Menelly, executive vice-president and head of technology and operations.
Whitston will lead the technology planning and development for enterprise functions and all lines of business, including its business point-of-sale platform and proprietary digital applications.
She joins CIT from Bank of America where she was most recently the managing director and chief technology officer for enterprise functions.
Previously, Whitston also led end-user technology services and wholesale banking technology infrastructure.
Prior to joining Bank of America, she served as the managing director in the investment banking division at JP Morgan and was responsible for application and infrastructure management. She also held key technology positions at Bear Stearns, Goldman Sachs and Bankers Trust.
Menelly said: "Alla brings deep technology expertise in banking and financial services, and we are pleased to welcome her to the CIT team as we continue to digitize our operations and invest in our business platforms to drive a leading customer experience."
CIT has approximately $50 billion in assets and provides financing, leasing, and advisory services, mainly to mid-market companies and small businesses across a wide variety of industries.
It also offers products and services to consumers through its internet banking arm and a network of retail branches in Southern California, operating as OneWest Bank.