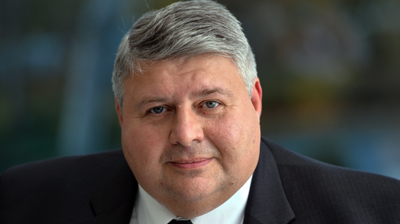 Bibby Financial Services has appointed Paul Lomas as global HR Director.
He joins BFS from Oxford University Press, where he held the role of group HR director, having spent 30 years working with businesses including Lucent Technologies, Santander and WorldPay.
David Postings, global chief executive at BFS said: "Our ambition is to be the financial services company with which every ambitious business would love to work, and it's therefore essential that we attract, retain and develop leading industry talent. I'm delighted to welcome Paul to BFS to drive forward our international operating model and talent strategy."
BFS has more than 1,350 employees worldwide, through its office network in 14 countries across Europe, North America and Asia.
Lomas said: "Retaining and acquiring leading talent is at the heart of BFS's strategy and this is reflected in our inclusion in the Sunday Times Best Companies to Work For poll over the past seven years, in addition to our high level of employee engagement.
"We have ambitious growth plans over the coming years and we are committed to developing a commercially-focused people strategy that delivers for our business, colleagues and the communities in which we work."