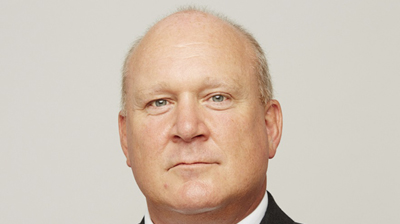 Haydock Finance has appointed John Jenkins as chief executive officer with immediate effect.
Jenkins (pictured) has more than 30 years of experience in the finance industry, having held senior positions with companies including Lloyds TSB, GE Capital and Amicus Finance.
Jon Wilkinson, chairman of Haydock Finance, said: "This planned change in leadership will not affect the cornerstones of the Haydock Strategy. We appointed John not only because he is a highly experienced and credible individual, but importantly because he shares my vision and indeed that of the entire board of directors."
Haydock Finance has operated from its offices in Blackburn for more than 35 years. It has an asset finance portfolio of more than £125 million and provides a range of finance facilities to SMEs and corporate businesses nationwide.
Jenkins said: "The outlook in both core and new markets continues to offer considerable opportunity and we intend to further deliver value for all stakeholders. I see an exciting and prosperous future for Haydock Finance. It's very well positioned to pursue its growth ambitions."
His appointment is the latest in a number of senior leadership changes after investment managers Apollo Global acquired a majority shareholding in the company in 2017.
Last year, Terry Hounsome was appointed as the new commercial director to support the company's overall growth strategy, while Andrea O'Brien joined as head of broker sales and Michael O'Malley was appointed as an associate director - credit risk.
Last year, Haydock also became an approved lender under the Enterprise Finance Guarantee scheme operated by the British Business Bank.
It was also named in the London Stock Exchange Group's '1000 Companies to Inspire Britain' report, which is a celebration of the UK's fastest-growing and most dynamic small and medium sized businesses across the UK.