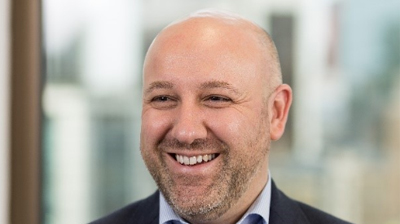 Aldermore, the specialist bank, has announced that Carl D'Ammassa, its group managing director for business finance, will leave the bank after five and a half years to become the new chief executive officer of White Oak UK.
D'Ammassa joined Aldermore in October 2013, having previously held the position of managing director of Hitachi Capital Business Finance.
He joined the Aldermore executive team in 2015 to lead the bank's business finance operation and built a team that played a key role in the brand's recent success.
His senior management role included being part of the team that successfully steered Aldermore through its acquisition by First Rand Group in 2018.
Phillip Monks, chief executive of Aldermore, said: "I would like to thank Carl for his great contribution to Aldermore, and in helping to develop our successful business finance business.
"We have been on an incredible journey over the past few years, and Carl has played a consistently strong and influential role in our successful growth and evolution as a bank that really understands, and consistently delivers, what our customers need. I wish Carl every success for the future."
D'Ammassa said: "I have had an amazing time at Aldermore and would like to thank Phillip and all of the team for their support during the past six years. I am proud of everything we've achieved together to support the dreams and ambitions of many great British businesses.
"I leave a fantastic team in business finance, who I am confident will continue to build on our shared successes and I look forward to working with the Aldermore team in a different capacity moving forward."
Aldermore has now begun the process of identifying a replacement for D'Ammassa, who will join White Oak UK later this year.
White Oak UK has also announced that its managing director Peter Alderson will be retiring from the company.
Alderson joined White Oak UK as managing director in 2012.
Under his leadership, the firm lent over £1 billion on its own book and delivered more than £2 billion of funding to UK SMEs.
He grew the business from a single office, employing 120 people, to employing 240 people in more than five locations.
Alderson said: "I want to express my gratitude for the opportunity to work with such a talented team, whose commitment to delivering the best results to businesses and entrepreneurs across the UK has been integral to the firm's success and my own experience over the past seven years.
"It has been a privilege to lead the company through a strong growth period and I know that the firm will continue to succeed under Carl D'Ammassa's leadership.
"Carl's strong track record in leading transformative sales, operational and process improvements across business lending will be invaluable as the firm continues delivering on its mission of helping businesses across the UK reach their goals."