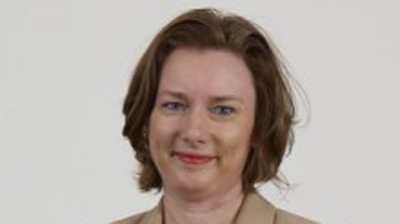 The BVRLA has appointed Nina Bell as the first female chair of the association.
She takes over from LeasePlan's Matt Dyer, who stepped down at the BVRLA's annual general meeting after completing his two-year term.
Bell, who has worked for Avis Budget for seven years and has been UK managing director since 2015, joined the BVRLA's management committee four years ago and was appointed to the position of vice-chair last year.
She said: "It is an honour to be appointed as the first female chair of the BVRLA. It is an exciting and challenging time for our industry and I look forward to supporting the team in the great work which is underway to positively contribute to the big issues affecting our industry including clean air, taxation, future mobility, regulation and further developing the reputation of the sectors we represent.
"I am passionate about diversity in all its forms and look forward to leading the BVRLA through its next phase of growth as we continue to attract an increasingly diverse membership of rental, leasing and broker businesses of all sizes."
Alphabet's chief executive officer Nick Brownrigg has taken over as the new vice-chair of the association, while Neal Francis, managing director of Pendragon Vehicle Management, has joined the board, having been appointed chairman of the BVRLA's leasing and fleet management committee.
BVRLA chief executive Gerry Keaney said: "I am delighted to welcome Nina. She has made a significant contribution to the rental sector in her role as managing director of Avis Budget UK and has made a valued contribution on the BVRLA board since 2015.
"Under Matt's leadership, and with the support of the rest of the committee of management, the last two years have seen the largest level of investment into the association in its 50-year history, enabling us to scale up our operations and effectiveness. We are already seeing the fruits of this investment as delivery of our Business Plan progresses. I thank Matt for his support during his tenure and look forward to continuing our work with Nina."