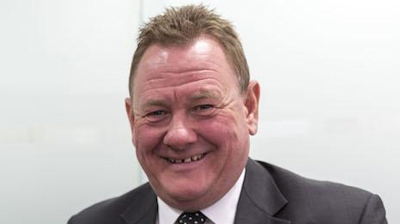 David Smith has stepped step down as managing director of Positive Cashflow Management as part of a management reshuffle.
The moves comes after he successfully led the business through a transition period after it was acquired by independent finance provider 1pm in 2017.
Sales director Phil Chesham will become the new head of business as part of a new management team created from founders of PCF, including Peter Davis and Simon Cook.
Smith (pictured) said: "The last 12 years since we formed Positive have been a fantastic experience which I have enjoyed immensely. The sale of the business into the 1pm Group provided us with the additional support we needed to take the business to the next level. We have a great team here and I am proud of what they have achieved.
"With the business on a strong footing, it's time for me to step aside and let Phil take the business on into its next stage of development within the group."
Positive Cashflow Finance is primarily an invoice finance provider with offerings including business loans and bridging finance alongside vehicle and asset finance.
Ed Rimmer, COO at 1pm, said: ""We are indebted to David's leadership. He leaves a legacy of a very successful business which Phil and the team will now develop and grow further."
Interview - Finance group 1pm plans business expansion following fintech partnership with Quotevine