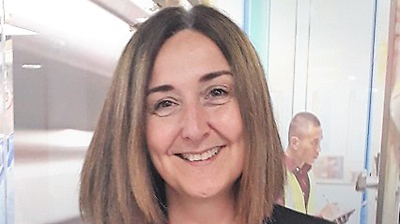 Bibby Financial Services (BFS) has appointed Laure Moyle as global head of digital.
Moyle is tasked with increasing the finance company's digital footprint and will head up a team of six.
Anna Lisa Tazartes, global marketing director at Bibby Financial Services, said: "As increasing numbers of SMEs embrace the digital age, we want to ensure that our digital experience matches their expectations. We are making significant steps to optimise our digital customer experience and the appointment of Laure will take us one step further."
Moyle (pictured) has previously worked as international director of mobile and web for gadget insurance provider Protect Your Bubble.com, and has also run her own baking business.
Tazartes said: "Appointing someone with as varied and exciting background as Laure is an exciting moment for BFS, and we look forward to her sharing in her vast depth of digital knowledge."
Moyle said: "BFS take such a positive approach to the companies they work with, have a brilliant people focused culture and an impressive appetite among the senior leadership to futureproof the business."
BFS is a provider of invoice finance and a variety of other funding solutions to approximately 7,000 businesses throughout the UK.