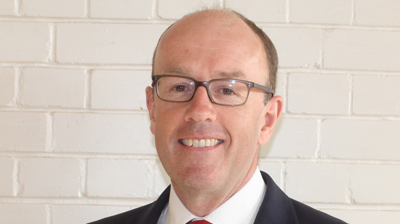 Aldermore, the retail lender that provides financial solutions to UK SMEs, has appointed Tim Boag as interim business finance managing director.
Boag (pictured) will be responsible for a range of the bank's services, such as invoice finance, asset finance and commercial real estate.
He replaces Carl D'Ammassa, is leaving the bank after more than five years to become the new CEO of White Oak UK.
Boag said: "With over 10 years in business, Aldermore has demonstrated that there is a real need for a specialist bank to help fill the gap in lending to small and medium sized businesses. It has a clear track record of growth and has continued to innovate to meet the changing needs of customers."
His previous roles include director positions with Royal Bank of Scotland and the Business Growth Fund.
James Mack, chief financial officer at Aldermore, said: "I am delighted that Tim is joining Aldermore. His extensive industry experience means he is ideally placed to fulfil our ambitions of becoming the first choice for businesses that need funding to help them grow.
"Our success is underpinned by our people and I'm sure Tim will be a great asset to Aldermore and our customers."
Aldermore provides finance solutions to SMEs, homeowners, landlords and individuals, with customer lending in 2018 reaching £9.4 billion.