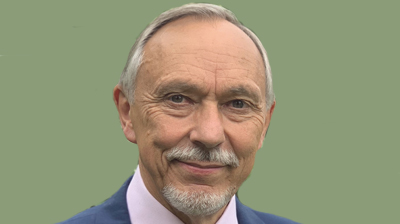 Recognised market expert Peter Cottle has taken charge of automotive sector operations at consultancy and services firm Growcap.
With more than 40 years' experience, Cottle began his career in the motor finance industry in 1978 with finance provider Lombard in a variety of senior positions such as managing director of Jaguar Cars Finance and managing director of PSA Finance.
After spending 19 years with Lombard, he moved to Capital Bank Motor and quickly progressed to a number of board positions with joint venture partners including Inchcape Financial Services, Renault FS, International Motors FS and Lex Vehicle Leasing.
Responsible for manufacturer relationships and major accounts, he acquired and successfully managed the Porsche and Harley Davidson relationships before being appointed deputy managing director in 2005.
Growcap's managing director Peter Hunt said: "With dealers and motor finance providers facing major market upheaval and the emergence of new business models, we're delighted to welcome someone with Peter's deep domain expertise to guide our activities."
Primarily operating within the asset and motor finance sectors, Growcap is a multi-disciplinary consulting and services firm. The company's broad range of services include the commercialisation of new business concepts, leadership development, and market development for differentiated tech and data partners.
Hunt added: "As well as driving a range of new client engagements, Peter will work closely on market development with our technology partner, the dealer stocking self-audit platform CheckVentory".
In addition to his experience with Lombard and Capital Bank Motor, Cottle served on the Board of the FLA for five years, chairing the Motor Division for two years and representing the FLA at Eurofinas. In 2015, he became business development director at UK-based lender Startline Motor Finance, guiding the business through its early growth phase.
As an honorary treasurer of the Fellowship of the Motor Industry, Cottle's active participation in industry initiatives, including the IAFN Consumer and Business Auto Finance Regulation Forum in April this year, won him the "2019 Motor Finance Personality of the Year" at a recent industry conference.
Cottle said: "I am delighted to be joining up with such a strong team of like-minded professionals who have a true desire to make a real difference to clients' businesses. I was attracted by GrowCap's progressive culture and multi-disciplinary approach. Between us we have an extensive range of expertise to advise and add value to clients, especially in these testing times for our industry."