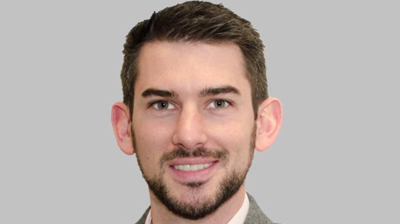 Credit Kudos has appointed David Fletcher as vice-president of sales.
Fletcher (pictured) joins Credit Kudos after five years at OneSpan (formerly Dealflo) and prior to this he spent seven years at the credit reference agency Callcredit.
During his career, Fletcher has specialised in delivering innovative solutions to the financial services market, with a focus on driving efficiencies and improving the customer experience.
Freddy Kelly, Credit Kudos chief executive officer, said: "David's extensive knowledge of the UK credit sector and passion for disruptive technologies will play a fundamental role in the evolution of Credit Kudos. I'm delighted to have someone of his calibre joining our rapidly growing commercial team."
Credit Kudos is an FCA-authorised credit bureau and Open Banking Account Information Service Provider (AISP) that uses financial behaviour to measure creditworthiness.
Through its direct connections to the UK's largest banks, Credit Kudos aggregates and interprets transaction data for use by lenders, brokers, and financial institutions, which provides a more comprehensive view of borrower's creditworthiness.
Fletcher said: "As we see the financial services market shifting to embrace new technology and data, Credit Kudos is uniquely positioned to help organisations with their compliance requirements and also significantly improve the effectiveness of their credit decisioning.
"With a solid foundation of clients across motor, mortgage and lending sectors, Credit Kudos have proven themselves as the thought leader in open banking technology."