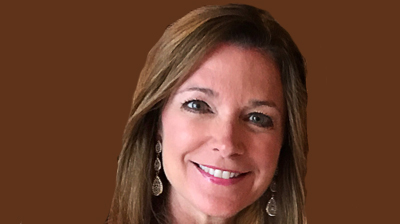 Earlier this month, the US-based Equipment Leasing and Finance Association (ELFA) revealed its new board of directors and officers who are set to lead the trade body over the next 12 months.
Making the announcement at its 58th annual convention, the newly elected members of the board of directors include:
Deb Baker, head of worldwide leasing & finance, at HP;
Maureen Carr, managing director, at Pacific Western Bank;
Nate Gibbons, chief operations officer, at Innovation Finance USA;
Alan Mogol, shareholder, at Baker Donelson Bearman Caldwell & Berkowitz PC;
Tom Rutherford, president, at Crestmark Equipment Finance.
Leading the board will be Martha Ahlers, the current president of United Leasing & Finance and the new ELFA board chair. Following Ahlers, is Kris Snow, the president of Cisco Systems Capital Corporation and the new chair-elect of the board.
With over two decades of experience in the commercial leasing and finance sector, Ahlers joined United Leasing & Finance back in 1996. Prior to taking up her current role as president, she served as vice president and chief operating officer.
Ahlers is set to replace Jud Snyder, the previous chair and now the immediate past-chair.
Ralph Petta, ex-officio officer at ELFA, said: "We are extremely fortunate to have Martha Ahlers as chair of the Board of Directors for 2020. Martha's proven leadership skills, industry knowledge and dedication to our association will have a positive impact on both the ELFA membership and the equipment finance industry at large in the coming year."
Representing US companies in the $1 trillion equipment finance sector, including financial services companies and manufacturers engaged in financing capital goods, the US ELFA currently has around 575 members.
Its membership consists of a multitude of companies including independent and captive leasing and finance companies, banks, financial services corporations, brokers, investment banks, and manufacturers.
In addition to her current position on the ELFA board, Ahlers maintains a number of secondary roles within the association including being a member of the Executive, Nominating, and Personnel Committees, contributing to multiple foundation studies (such as "State of the Equipment Finance Industry", and "US Equipment Finance Market Study"), participating in the Industry Future Council, and supporting the foundation as a donor.
Considering her extremely active participation within the organisation, it is perhaps no surprise that Ahlers came highly recommended by the Nominating Committee and was later approved by a vote of the general membership.
Ahlers concluded: "I am honoured to take on the role of ELFA Board Chair. The $1 trillion equipment finance industry plays a critical role in the U.S. economy. I look forward to working with the Board of Directors, the staff and all the members to advance our association's important work in support of our great industry and the people who drive it."