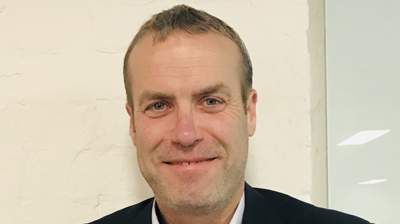 UK-based lender Simply has appointed Sean Darcy as area sales manager for the south-west of Northern Ireland.
With more than 30 years' experience in the commercial banking and asset finance sector in Northern Ireland, Darcy started his career with NatWest Business and has also worked for First Trust Bank and most recently Close Brothers Commercial Finance.
Gary Coburn, head of sales in Northern Ireland, said: "I am thrilled to welcome Sean to the Simply family. He brings a wealth of relevant and valuable knowledge to the team here in Northern Ireland. I've worked with him in the past and know that he will be a first-class addition to the business."
Darcy (pictured) said: "Simply has a great culture, a strong reputation and the business in Northern Ireland has seen solid growth since it was established. I am looking forward to building on this success whilst ensuring we remain focused on delivering an exceptional service to our SMEs in the region."
Simply is an AF50-listed asset finance provider that was named European Equipment Finance Lessor of the Year at this year's International Asset Finance Network Conference and Awards in London.