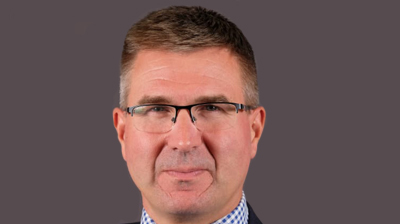 Consulting and services company GrowCap has appointed Paul Marston as a consultant to drive the company's commercial activities in the SME lending sector.
He will support chief executive officers and business owners as they execute commercial strategies and oversee delivery of a range of services across the sector.
As part of his appointment, Marston (pictured) will take on a range of non-executive director roles for GrowCap.
Marston is formerly the managing director of SME Lending at Lombard and has held a variety of senior positions throughout the finance industry, including board director at JCB Finance and managing director at NatWest Commercial Banking, Lombard, and Royal Bank of Scotland covering a broad range of commercial finance product areas.
While managing director at Secure Trust Bank, he was instrumental in driving the company's successful entry into the asset finance market through a strategic partnership and he introduced the market's first peer-to-peer hire purchase product whilst at UK-based lender RateSetter.
Peter Hunt, managing director at GrowCap, said: "We're delighted to welcome someone with Paul's deep domain expertise to guide our activities.
"As well as driving a range of new client engagements, Paul will work closely on development of new initiatives, such as our leadership development and mentoring proposition.
"With uncertain economic conditions, increased trading risk but a continuous range of technology-enabled new opportunities, it's never been more important to make good strategic decisions and execute effectively."
Formed in 2016, Growcap is a consulting and services firm that primarily focuses on the asset and motor finance sectors, providing support for business strategy, restructuring, operational efficiency, specialist resourcing, and organisational development for its customers.
Marston said: "I am delighted to be joining up with such a strong team of like-minded professionals who have a true desire to make a real difference to clients' businesses.
"I was attracted by GrowCap's progressive culture and multi-disciplinary approach. Between us we have an extensive range of expertise to advise and add value to clients, especially in these testing times for our industry."