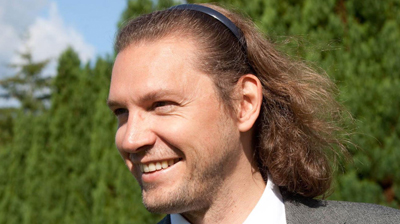 NETSOL Technologies has appointed Chris Mobley as the new head of its NFS Ascent wholesale operations in Europe.
Mobley (pictured) brings more than two decades of industry experience to NETSOL with a background in wholesale finance, including a variety of leadership roles with global software provider APAK, where he began his career as an analyst programmer in 1995, eventually progressing to vice-president of sales enablement and head of pre-sales.
He also supported global strategic selling activities and led various pre-sales functions within Software-as-a-Service-based operations.
At NETSOL, Mobley will lead the rollout of a new pricing strategy as part of European growth plans, while also leading its global pre-sales team.
Earlier this year, NETSOL announced that it had signed a multi-million-dollar contract with a major independent used vehicle finance company in the UK for the implementation of its NFS Ascent wholesale finance platform.
The contract was based on a subscription pricing model, with the initial value expected to be in the range of approximately $4 million.
NETSOL also recently introduced the new, subscription-based pricing option for all its cloud-based products and services globally to provide an alternative to its traditional licensing model.
Chairman and chief executive officer Najeeb Ghauri said: "With a multi-million-dollar implementation already underway in the UK, we have been able to generate significant initial traction in the European market for our NFS Ascent Wholesale platform.
"Coupled with our appointment of Chris Mobley to head up our operations in this region, we expect to build additional sales momentum going forward. The European market, with its evolving buying cycles and industry maturation, remains a core focus of our overall growth strategy. We look forward to leveraging Chris' experience and expertise in this domain to further spearhead our operations in this market."
NETSOL recently completed the latest national stage of its global implementation of its NFS Ascent retail platform for a leading German auto captive finance company.
The implementation in Hong Kong is part of a larger multi-country contract, originally signed in December 2015, to provide an existing NETSOL customer with an upgrade to the NFS Ascent platform.
The contract covers deployments in 12 countries, making it the largest in NETSOL company history.
Hong Kong marks the eighth deployment following successful implementations in Japan, China, South Africa, Thailand, New Zealand, Australia and South Korea.
Ghauri said: "While each country has presented its own unique challenges, our dedicated teams have worked around-the-clock to ensure smooth implementations, enabling us to maintain a 100% success rate for this project."