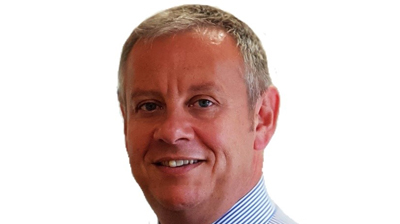 DRIVE Software Solutions has appointed a new chief executive officer and secured funding to power its global growth.
The expansion of the UK-based fleet management Software-as-a-Service (SaaS) provider will be led by new CEO Alastair Houston, who brings more than over 30 years' experience in the automotive sector, most recently as managing director of Sandicliffe Motor Contracts.
Before that he held several senior roles at major vehicle hire provider Northgate, including as managing director of a number of its subsidiaries.
DRIVE's fleet management and leasing software platform, which is cloud-based and supported by Oracle, supports customers include leasing companies, fleet management providers and major fleets.
The company also offers ODO, a new SaaS solution for leasing brokers and franchised dealers that allows them to manage the administration, service delivery and compliance of their customers' vehicles through a single application.
The Oracle-based ODO platform is available through a smartphone app or online and can be used by SME businesses to manage the purchase and control of all vehicle asset-related services.
Houston (pictured) said: "The automotive sector is currently going through a period of unprecedented change, with ensuing fragmentation and confusion within the marketplace.
"ODO is a brilliant and simple solution to unite fleet providers, services and end-users seamlessly."
Funding has been secured from Swiss investment firm VIVA Investment Partners (VIP) and will be used to accelerate global growth.
VIP has a track record of investing in transportation and mobility, having identified digital services as an integral part of the future of the car industry.
Martin Drake, co-founder and director of DRIVE, who was this year inducted into the Technology Hall of Fame by the International Asset Finance Network, said: "This new backing allows us to expand the scale of the business and our marketing support for it.
"With the global financial expertise of VIP and the sales, operations and industry expertise of our new CEO, we firmly believe we now have a clear cutting edge within the fleet and automotive sectors."
Rene Eichenberger, chairman of VIVA Investment Partners, said: "Through two decades of venture capital and fund management experience, I have helped to build hundreds of firms and worked with management teams to realise their firms' potential. DRIVE fits our criteria for success, and our funding enables it to expand globally."