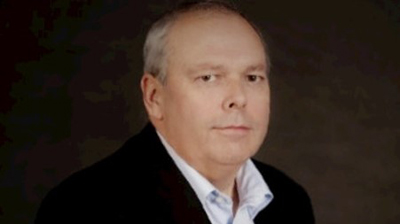 Hitachi Capital (UK) has appointed Kim Brien as chief information officer to drive forward digital development at the leading financial services provider.
Brien brings more than 20 years' experience in IT to the AF50 UK top-10 company and has joined from global research and advisory company Gartner, having previously held senior positions at HML, MDA and Armature.
As CIO, Brien (pictured) will oversee IT strategy and play a key role in using data from across the group to drive informed decisions and improve customer experiences.
Robert Gordon, chief executive officer of Hitachi Capital (UK), said: "After more than a decade of rapid growth, Hitachi Capital (UK) PLC continues to deliver improvement as a business. The appointment is testament to our focus on developing industry leading solutions which deliver real value for our customers.
"Kim's significant experience and expertise in implementing innovative IT and digital strategies across a range of industry sectors will play a crucial role in delivering operational efficiencies and creating new customer-facing platforms that make it easier and faster to transact business."
Hitachi Capital (UK) has more than 1,300 employees and £5.6 billion of net earning assets, with more than 1.4 million customers across its five business units; Consumer Finance, Vehicle Solutions, Business Finance, Invoice Finance and European Vendor Solutions.
It is a wholly owned subsidiary of Hitachi Capital Corporation, one of Japan's largest non-bank financial institutions.
Brien said: "Hitachi Capital (UK) has a strong reputation as a trustworthy and forward-thinking finance provider. There's huge scope to use technology to create opportunities which deliver substantial incremental efficiencies and continue to build on the strong foundations of the existing business, which is really exciting."
Hitachi Capital was listed ninth in the 2019 Asset Finance UK 50, the exclusive industry analysis of the country's largest asset finance companies, based on net investment in business equipment leasing.
The 2019 report, sponsored by Alfa, revealed that total net investment in leasing for the top 50 firms was £38 billion, up 6.2% from £35.9 billion in the previous year's analysis.
The top 10 firms represented 60.6% of the total AF50 market, up from 59.3% in the 2018 report.