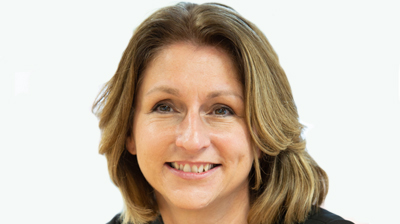 Industry expert Tara Williams is joining AutoProtect Group as managing director of its specialist compliance business.
With the FCA report on motor finance set to reach a conclusion towards the end of Q2 2020, Williams will be focused on leading the group's specialist compliance arm i-Comply Online. She will also take the role of chief risk and compliance officer.
Last year, Williams (pictured) provided delegates at the International Asset Finance Network Conference in London with insights on the impact of potential FCA legislative changes during a discussion with industry expert Peter Cottle.
She began her career in the industry in 1995, working for Capital Bank as associate director, before joining AutoProtect Group as compliance director in 2014. She held this role for four years until January last year when she joined Group 1 Automotive as F&I and compliance director working with 65 dealerships representing 11 manufacturer brands.
Matthew Briggs, group chief executive officer at AutoProtect, said: "Tara is superbly qualified to help us understand and bridge the needs of all our retailer clients; it is great to welcome her back. At the same time, I want to thank Group 1 Automotive for their understanding and support through this appointment. They have been and will continue to be a highly valued customer."
Established in 2004, AutoProtect Group offers a range of products from its selection of brands (AutoProtect, Shine, DealTrak and i-Comply) such as insurance services, minor damage repair, software, and compliance expertise. The group has more than 5,200 customers, and focuses on working with vehicle manufacturers, motor finance providers and brokers, along with franchised and independent vehicle retailers.
Williams said: "I am delighted to be re-joining AutoProtect Group. However, I recognise that the market has moved on and that embracing the developments in regulatory compliance is business-critical to the motor retail community; something I have experienced first-hand on a daily basis in my current post.
"In my new role, I aim to work across the group with AutoProtect, DealTrak and Shine to develop a new standard of compliance support for dealers, which can be embraced by all retailers regardless of scale."