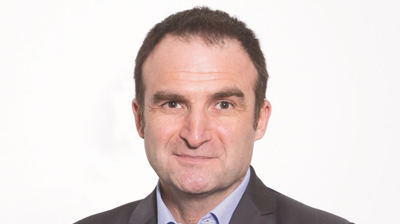 Fleet Logistics Group, Europe's largest independent fleet management company, has appointed Christophe Martinet as its new country head for France.
He will be responsible for the development of fleet management services for existing and new clients throughout the country.
Martinet (pictured) is a specialist in fleet and has experience in working across different transport sectors, including motorbikes, cars, vans and heavy goods vehicles.
Before joining Fleet Logistics, he worked at Vehiposte, the fleet management subsidiary of postal service company La Poste, for 13 years, most recently as commercial marketing and communications director.
Prior to joining Vehiposte, he was automotive purchasing manager at La Poste Group, with an annual budget of €300 million.
He reports to chief executive officer Steffen Schick, who said: "We are delighted to welcome Christophe in our organization, given his deep expertise of the French fleet management market. He will be working closely with the Fleet Logistics France team to further expand its footprint and to continue serving clients with the highest level of operational quality."
Fleet Logistics manages a contracted vehicle fleet of around 180,000 vehicles worth €2.5 billion on behalf of leading multi-national corporations. It is jointly owned by TUV SUD Auto Service and Volkswagen Financial Services.