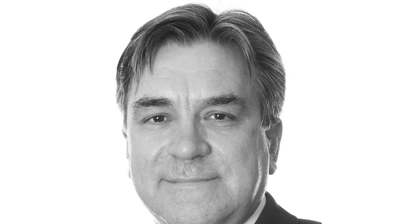 In its latest announcement, automotive and asset finance software provider White Clarke Group (WCG) has reshuffled its senior board of management.
Following the Group's recent hiring of Wayne Ross as chief technology officer, the company has announced that Peter Dyson (pictured above) will be appointed as chief product officer.
Joining WCG as the UK managing director, Dyson advanced to his most recent role as group chief operative officer and will now be responsible for the company's functional governance, the alignment of sales and marketing efforts and the rollout of new product offerings and services.
Armed with extensive experience in a variety of senior roles in the financial services industry, Dyson began his career at Andersen Consultancy where he worked on several software program implementations in both the asset finance and banking sectors. Five years on, he would become one of the initial five founding members of WCG, playing a crucial role in the firm's drive into the auto finance sector.
During his career at White Clarke Group, Peter has used his expertise to oversee complex programs for many established captive finance organizations and has worked widely in the fleet and asset finance sectors.
According to the company, the changes to its board of management will usher in a new phase in its move towards becoming a software product company and the ongoing development of its product delivery capability.
Brendan Gleeson, global chief executive of WCG, explained: "The new changes will greatly aid the recent necessary changes to the way employees work, given the global pandemic. With immediate effect, we are establishing regional chief executive officers for each of our offices to take responsibility for ensuring close integration between project, software delivery and service delivery teams."
The regional chief executive officers are set to bring in greater control over processes and includes Matt Smith's appointment as CEO UK & Europe, John Grant taking on the role of CEO APAC and Jonathan Dodds new role as CEO Americas.
Other senior roles affected by the restructuring include Nick Ockwell's (pictured below) promotion to chief information officer where he is responsible for overseeing IT infrastructure teams crucial to the company's business operations.
Interestingly, prior to joining WCG, Ockwell worked with the company's CALMS software three times as a customer during his time as chief information officer at General Motors Financial, Exeter Finance and consulting with Lendmark.
Joining WCG in 2017 as chief operating officer of the Americas region, Ockwell brought with him a long track record of successful technology and operations leadership in financial services.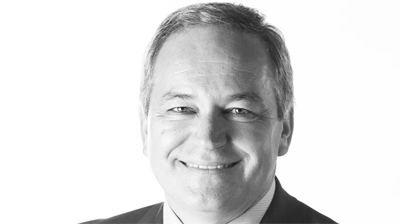 Operating in the financial technology sector for more than 25 years, WCG is a global provider of end-to-end automotive, consumer and equipment finance software for the retail, fleet and wholesale finance sectors. This includes end-to-end loan origination, servicing, collections and floorplan/wholesale finance technology.
Employing around 600 professionals, the company reports to have provided its software solutions and consultancy services to more than 100 of the world's largest banks, captives and independent finance organisations in 30 countries across the globe.