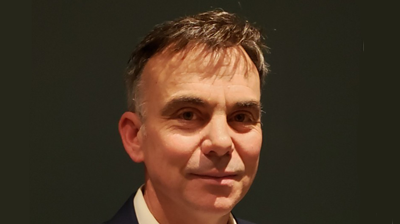 Software-as-service (SaaS) provider Quotevine has welcomed financial services veteran Tom Jones on board as chief operating officer.
Charged with overseeing the implementation of business strategies, plans and procedures, Jones has spent more than 15 years in the financial services sector.
Having already earned a degree in engineering, Jones began his career in 1990 with Thorn EMI Electronics where he was responsible for the implementation of a new manufacturing resource planning system to the company's operations. Then, in 1997 he joined Tetra as a system integration consultant where he delivered integrations on the enterprise resource planning platform.
It was this initial experience in the IT industry that led Jones to co-found his own company, Mobile Productivity in 2000. As chief operating officer and company director he began growing the firm, selling and delivering solutions to banks, finance companies and large equipment vendors until it was acquired by Apak Group to provide a retail finance position.
When Apak acquired the company, Jones spearheaded an asset finance quotation and front office system, bringing it into a corporate environment.
Prior to joining Quotevine, he was working with Sopra Banking Software as the chief technology officer. He began this role in 2017 and was responsible for delivering robust finance origination and front office solutions.
Daniel Layne, chief executive officer at Quotevine, said: "We're really excited that Tom has chosen to join us: with a great mixture of entrepreneurial skills and the experience of working with Tier 1 organisations, he will play a key role in driving internal excellence as we welcome larger and larger customers in the coming years."
Founded in 2011, Quotevine primarily offers cloud-based solutions to businesses in the auto, asset and consumer finance sectors. The company created an SaaS product range to fill the gaps between consumers, brokers, funders, OEMs, businesses and suppliers, creating an ecosystem in the process. Notable customers of the firm include Toyota Financial Services, 1pm plc and Motonovo.
In his new role, Jones will be supporting Quotevine's growth and pushing its focus on digital innovation as it continues into the future. He said: "I look forward to working with the team as we leverage our strong momentum and specialist technology to continue to help our customers build and expand."